Program Title
Start Dates
Application Deadline
Bachelor in Culinary Business Managemet
September 24th
EU: September 17th
Non-EU: August 6th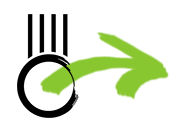 This is the most suitable career for you
The world of food and food preparation is those individuals who appreciate the opportunity to make their love of ingredients, flavours and food preparation their career option. You need to be passionate about providing guests with a culinary experience that will be memorable, healthy and valuable. It is not only about the cooking of food, but providing guests with an opportunity to enjoy food as a journey through flavours, textures, smells and experiences that can be enjoyed and shared.
In order to succeed you need to be:
Food focused: Creating, making and providing food must be a passion. Having more than a foundational level of culinary knowledge needs to be important for you to use in a career.
Business focused: In today's world it is more than just about putting food on a plate – meeting customer expectations, meeting budgetary requirements to be successful as a business owner, and having vision to delight and appeal to discerning consumers is at the core of being in the culinary entrepreneur or business manager.
Organizationally skilled: successful business means having the ability to plan, organise, lead and control places, processes, procedures and people in your culinary venture.
Interpersonally skilled and customer oriented: success in the culinary business world depends on developing a team that is passionate, quality oriented and committed. You will be leading this team.
Multiculturally oriented: international culinary teams are commonplace. Respect, consideration and acknowledging of strengths and contributions allow for acknowledging the role and value of each team member.
Motivated, energetic and passionate: High expectations from a discerning consumer demands high levels of motivation, energy and passion for culinary delights from you.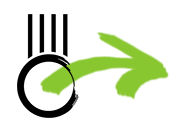 The Taste Culinary Academy is the place for you
As a pioneer in Romania, the Taste Culinary Business Academy ensures a positive learning environment by combining vocational and academic knowledge, with good business training and development. The Academy is preparing to guide your learning though a well-planned, accredited academic and vocational programme. The kitchens and training areas are brand new, combining world class opportunities to learn on up to date equipment and appliances, while ensuring that you understand and use your skills to create and deliver. Using an industrial kitchen, a patisserie kitchen as well as a demonstration kitchen, the lecturers, chefs and professionals will expose you to all aspect of culinary business management.