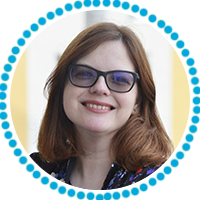 Ada Terea
BA Program Leader
Ada Terea is a performance driven academic professional with 15+ years of management and leadership experience in academia. She has managed various academic projects in higher education, from start ups to institutional validation and program development, while also holding courses on Leadership and Hospitality related topics.
Her current focus is on innovating and improving industry knowledge transfer for education in the region. As an both the BA Program Leader for American Hotel Academy and the Academic Director of American European Education, Mrs. Terea is currently leading the operations and institutional partnerships of all undergraduate and postgraduate programs of American Hotel Academy ,TASTE Culinary Business Academy and Digital Hub Academy. She also holds a Recognized Tutor Status from Manchester Metropolitan University.
Ada completed her education at Babes-Bolyai University, double majoring in Political Science and Hospitality Management. She then went on to earn her MSc in European Business and Program Management.