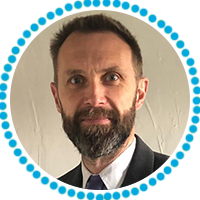 James Bostock
Unit Leader
James is a Senior Lecturer in Sport Management with over 18 years of experience teaching within further and higher education. He mainly teaches on applied modules that look at how business principles, such as finance and strategic management, can be applied to sport, events, tourism, and hospitality.
James leads and teaches a module on all the finance and accounting modules within the area of discipline at the other university where he teaches, which are taught in an applied manner to help students to understand how the principles of financial management can be applied to sport, events, tourism, and hospitality contexts. He also leads on Strategic Management, which allows students to analyse the performance of businesses so they can put plans in place to improve, if there is the case.
James has a specific international focus for the team, looking at how to develop international collaborative partnerships with European and International institutions. For example, helping create Erasmus partnerships and validating international partnership programs of study, just to mention few, similar to the one with American Hotel Academy.