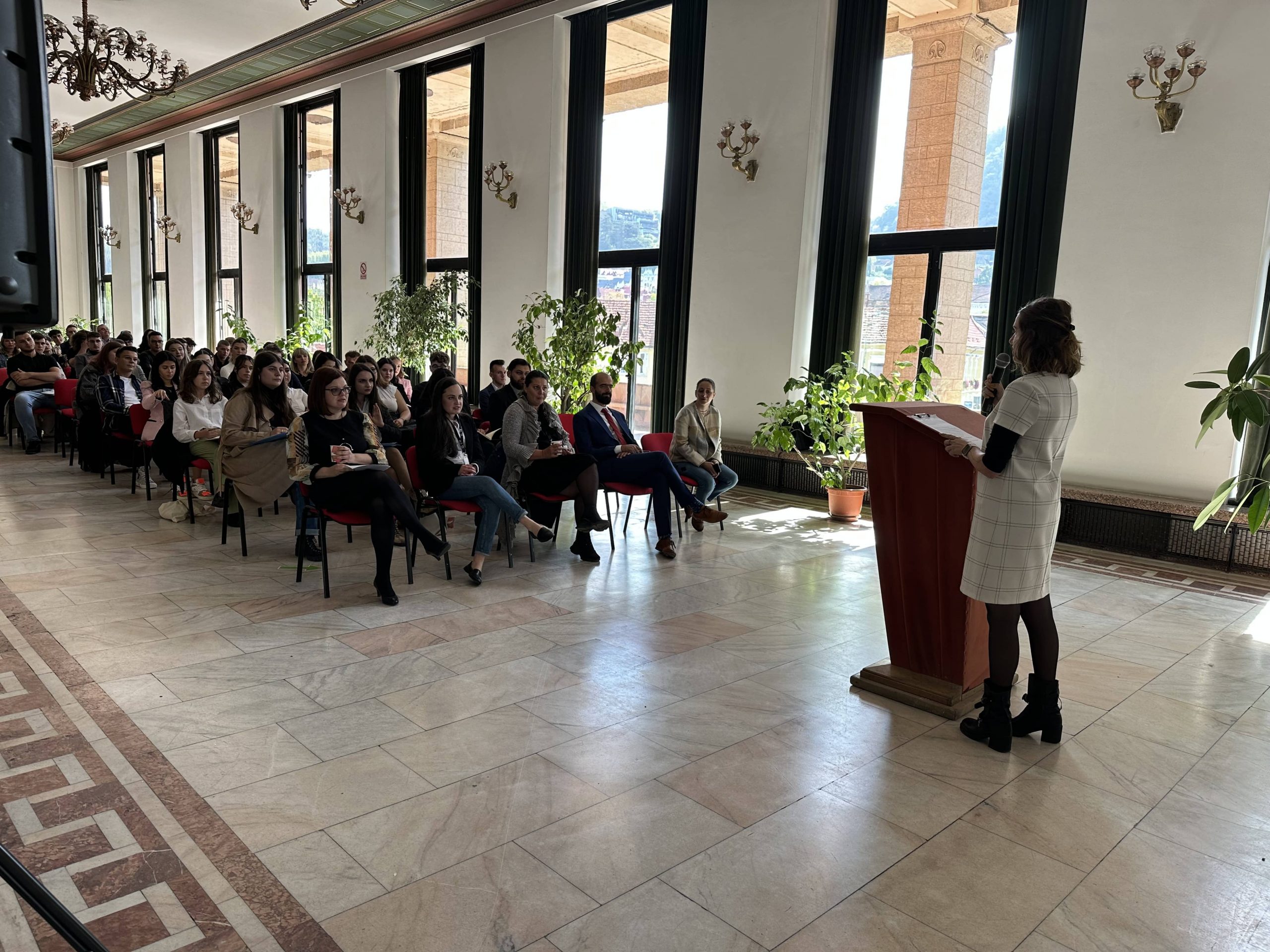 2022-23 Opening Ceremony – Story & Pictures
The 2022-23 Academic Year is well underway. Orientations have begun, classes are ongoing, and students once again fill our halls and classrooms. Needless to say, it's the most wonderful time of the year.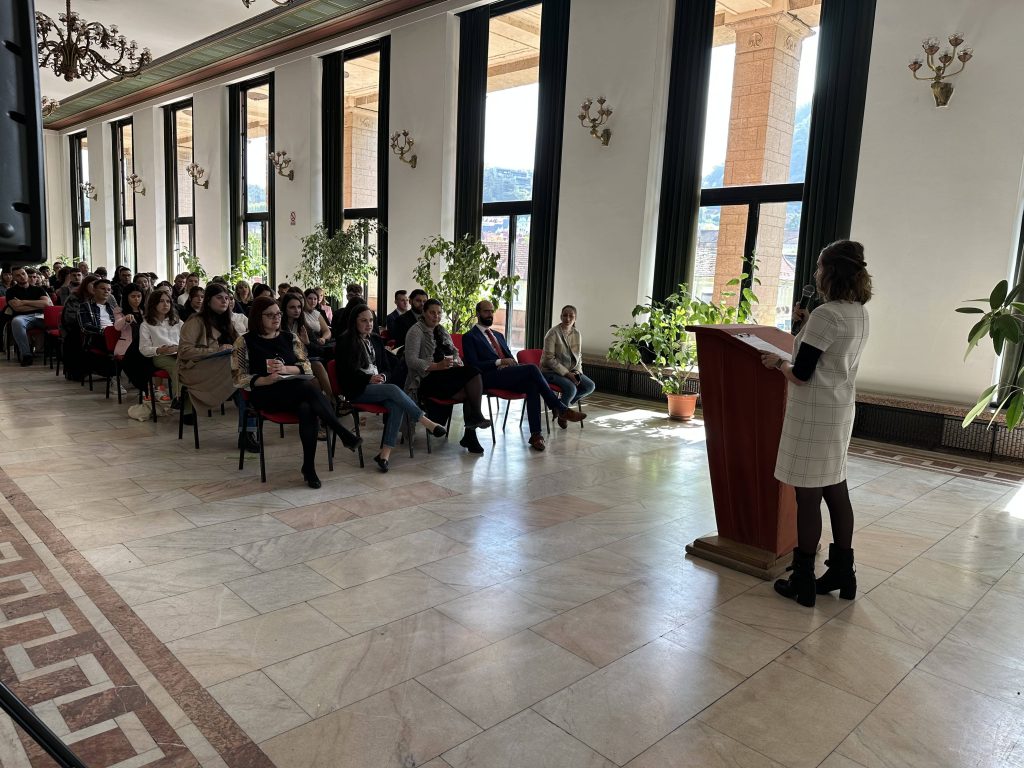 To mark the start of the next adventure for both students and staff was… The Opening Ceremony. Hosted at Sică Alexandrescu Theater, better known as the Drama Theater, the event took place on the 26th of September, filled with excitement, hope, and of course goodies.
We're Back and Ready to Get Rolling
Students and guests entered around 12 PM, ready to get to know their new colleagues, grab some snacks and coffee, and just mingle. 
After socializing the event got to a start with a speech by our Student Services Officer, Alexandra Hașegan, followed by Academic Director Ada Țerea. 
As is tradition, the giant group photo was taken and more socializing ensued. Students could grab their welcome kit from their Student Ambassador colleagues and enjoyed some quality time getting to know each other.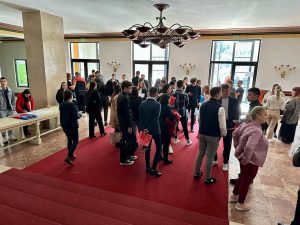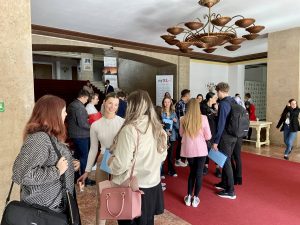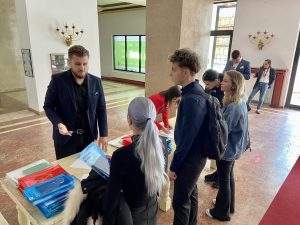 Ready for the New Challenge
New beginnings are always exciting, and even though it's our 16th Opening Ceremony, we are just as excited as the first-year students. It's an energy that is infectious and one we feel throughout the year, together with the heightened expectations of the 2nd year, 3rd year, and Master students.  
We would like to thank our excellent Student Ambassadors and all our staff for their support during the Opening Ceremony. Their work was and always is invaluable. Their contributions raised the quality level of the event and it's always a pleasure to work with them. 
Without further ado, let's get the 2022-23 Academic Year rolling!