Fostering

Authentic Experiential

Learning and Intelligent

Leadership

in a

Technologically

Supported

Community

Environment
At American Hotel Academy we strive to offer students a transformational experience that will help them discover and achieve their true potential. Our approach is community centered. To become global leaders and valuable citizens of today and tomorrow, our students must learn to be independent critical individuals, to be societally and ethically responsible, and to have a broad understanding of the world.
All courses are designed to reflect the key pillars of American Hotel Academy Learning & Teaching Strategy, thus providing opportunities for authentic learning experiences delivered within a supportive community environment, enhanced by technology, that will allow students to become intelligent leaders capable of leading, creating and transforming their environment rather than reacting to the inevitable changes and challenges facing them.

Authentic Lifelong Learning as the Foundation
We believe that authentic learning, where students engage in real-world problems, projects, and scenarios, is the cornerstone of meaningful education. Our curriculum is designed to bridge the gap between theory and practice, encouraging students to apply their knowledge in context, thus equipping them with practical skills and a deep understanding of their chosen disciplines. We instill in our students a love for learning that extends beyond graduation. Our goal is to prepare them not just for their first job but for a lifetime of learning and growth.

Community-Centric Education
We foster a strong sense of community among our students, faculty and staff. We believe that learning thrives in a supportive, collaborative, and inclusive environment. Through co-learning spaces, group projects, and extracurricular activities, we encourage students to actively engage with their peers and the broader community. This promotes cultural diversity, social responsibility, and leadership development.

Technology as an Enabler
We recognize the transformative power of technology in education. Our institution embraces the latest technological innovations to enhance the learning process. Whether through online teaching and resources, virtual labs, or interactive platforms, technology serves as an enabler, making education more accessible, interactive, and engaging.

Experiential Learning
We champion experiential learning as a means to cultivate critical thinking, problem-solving, and adaptability. Internships, employment opportunities, competitions and research opportunities provide students with hands-on experiences that deepen their understanding of the world and prepare them to lead with intelligence and insight. The curriculum is industry driven and our programs are in complete synergy with the industry.

Leadership Development
We are dedicated to developing intelligent leaders who exhibit strong ethical values, empathy, and a commitment to positive change. Professional development programs, leadership opportunities, and courses are integral parts of our curriculum, empowering students to take action and lead by example. Students are encouraged to explore their creative potential, to think outside the box, and to apply innovative solutions to real-world challenges. We believe that intelligent leaders are those who can envision a better future and work towards its realization.
At American Hotel Academy we adapt to your lifestyle, not the other way around. So we are not only going to not get in your way, but we are going to adapt and support your every step. Because we are firmly convinced of this, we offer you three different forms of study: You can either study in a particularly flexible 100% online format, in a hybrid learning lounge format with a strong practical onsite focus or have your own individual onsite college experience. Each of these formats adapts to your life and career aspirations so that you can both learn and live life!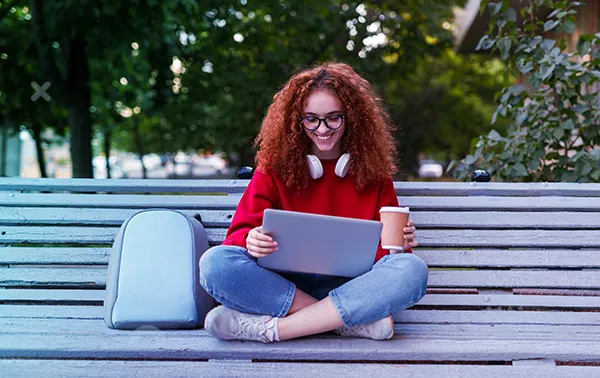 Programmes offered within this mode of study:
American Hotel Academy provides 100% flexibility. Students decide when and where they study from.
Course materials are provided through digital learning platforms, in a pre-set study sequence.
Exams are carried out from the comfort of your room.
Guest speakers and networking events are organized periodically online to get the most up to date information on industry trends and innovations.
Continuous support and guidance from the program staff
We guide you in building or developing your career through career counselling 1 on 1 sessions, professional branding and career profiling, hands on workshops,
You become part of the #ahafamily, a fun, inclusive community of likeminded people.
Do you suffer from FOMO for all the interesting and exciting onsite activities? Fear no more. You can access each of them, upon enrolment, for an extra fee.
Do you want to experience other formats of study? You can switch to a different format every trimester, based on your current life happenings.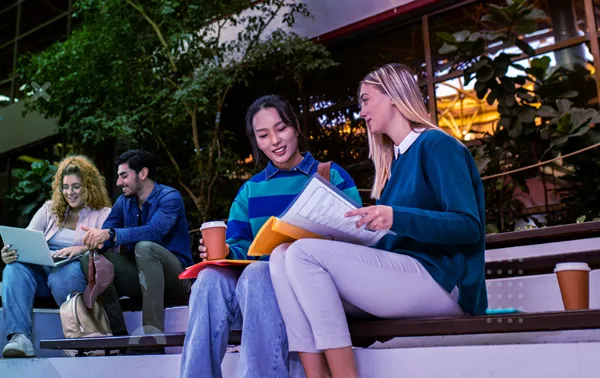 Programmes offered within this mode of study:
Onsite interactive forums or round tables with industry professionals, covering current industry issues.
Develop new skills through hands on intensive workshops/bootcamps
Fieldtrips
We bring the employers to you through our onsite recruitment fairs
Onsite dedicated co-learning and exam taking spaces to study, concentrate and take your exams
Access all the student clubs, charity and volunteering opportunities our student community has to offer
Do you want to experience other formats of study? You can switch to a different format every trimester, based on your current life happenings.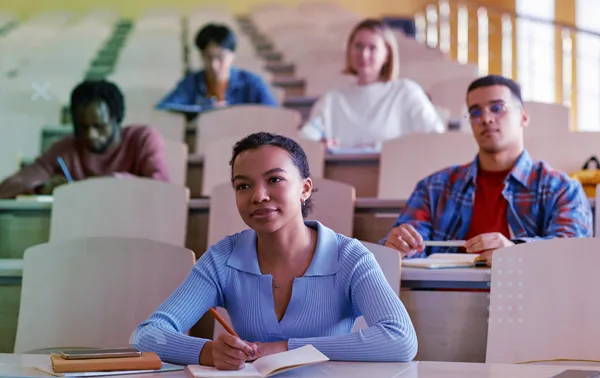 COLLEGE EXPERIENCE format
Programmes offered within this mode of study:
We recognize that each stage of your professional growth (from student, to young professional, to experienced executive) comes with different needs and dreams. For you, we present the College Experience – two years of exciting onsite student life followed by one year of online studies, once you enter the employment market. On top of the online and the learning lounge format, we offer:
A mix of online self-study and on-campus learning (3-4 consecutive days per week) in Brasov
Highly experience professionals and academics facilitating your learning through interactive seminars
Meet your fellow students in small learning groups and have a direct exchange with your lecturer
Constant support in creating your career path and finding the best opportunities for you
Do you want to experience other formats of study? You can switch to a different format every trimester, based on your current life happenings.