What is AHA?
AHA is a Post-Secondary Education Institution. We are licensed by several professional awarding bodies and work with international partner universities to deliver on our campus in Brasov or in virtual format professional higher education study programmes, ranging from certificates and diplomas to undergraduate and postgraduate (advanced) degrees.
AHA is a non-traditional institution, a place of higher education where western career oriented academic programmes and work experience opportunities meet eastern students aspirations to be global graduates.
AHA is also the first institution in Romania to run a TNE (Transnational Education) partnership with a British university. What started as the first international hotel management school in the country 17 years ago is now transforming into a multilayer higher education provider through the addition of new subject areas such as Digital Business, Marketing & Communications or Events Management.
We are different. If you also feel you don't belong with the crowd, come check us out!
We believe we are here, in this physical reality, to experience, create and grow as beings and that every one of us has unlimited creative potential. We also believe that Education spurs Imagination which inspires Action which in turn leads to new Creation. That is how humans evolve.
AHA's mission is to provide a transformational experience and to create an environment which would help people discover and achieve their true potential through education. That is how AHA contributes to human evolution.
Our vision is to become the ultimate learning organization, students, faculty, and professionals all working together in a continuum and synergistic environment, which generates interaction between different academic and professional levels and ages and stimulates innovation and creative thinking.
Students have easy access to real life industry and industry in turn has easy access to new talent and knowledge, all in a culture of continuous learning, experiencing, creating and growing.
Believe in Yourself
Be Different
Be Courageous
Be Determined
Identify, Analyze, And Learn from Mistakes
Push Through to Make Things Happen
Stay Positive and Hopeful
Work Hard and Work Together
Walk The Talk
Act with Integrity, Be Fair
Play By the Rules
Be Helpful and Polite
aha
ALWAYS PURSUE GREATNESS
AHA is brand owned and operated by 'American European Education – Asociatia' (AEE), which is a not-for-profit organization formed according to Romanian law.
As a not-for-profit entity, AEE doesn't have shareholders, it has members, and it is managed by a group of Executive Officers and governed by a Board of Directors elected by the members.
Registration Date: 23.02.2012.
CIF: 29911760.
partners
Our Strategic
Partnerships
In order to achieve our mission and strategic goals we work with a network of partners institutions and companies. We are grateful for these relationships as we couldn't do what we do without our valued partners.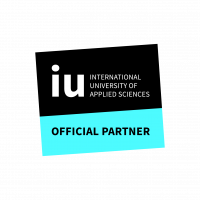 With over 100,000 students, IU International University of Applied Sciences (IU) is the largest university in Germany. The private, state-approved educational institution with its main campus in Erfurt brings together more than 200 bachelor's and master's programmes under one roof, which are offered in German or English. Students can choose between dual studies, distance learning and myStudies, which combines online and face-to-face events, and design their studies independently with the help of a digitally supported learning environment.
In addition, IU enables further training and promotes the idea of lifelong learning. The aim of the university is to give as many people as possible worldwide access to personalised education. IU started operations in 2000 and is now represented in more than 30 German cities. It cooperates with over 15,000 companies and actively supports them in the development of their employees.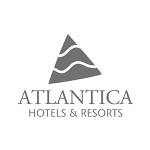 Atlantica Hotels & Resorts's philosophy, as one of the leading Hotel companies in Greece and the biggest owned Hotel chain company in Cyprus, is based on meeting and exceeding customers' expectations in delivering an opulent variety of differentiated products.
With over 40 hotels around Cyprus, Greece and Egypt (CS Management) and with over 400.000 customers yearly, Atlantica Hotels & Resorts promises to continue offering holiday experiences which are unique, exclusive and specially designed for their individual customers.
Atlantica is AHA's exclusive partner for the countries of Greece and Cyprus, which allows our students to undergo summer practical training with a close supervision from both partners.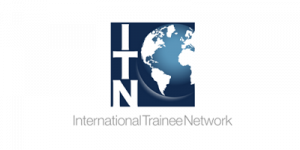 International Trainee Network (ITN) is a cultural exchange organization based in Los Angeles, California with over 20 years of experience with the J-1 Visa Exchange Program.
Thanks to our network of 5 international ITN offices, 40 international partner universities and over 170 partner hotels, ITN is currently the largest provider of J-1 luxury hospitality programs in the United States. Our mission is to provide culturally immersive experiences and world-class hospitality training to students and young professionals from around the world.
ITN and AHA have entered into an exclusive partnership for the market of Romania, which grants AHA students the unique opportunity to access some of the best internship and training programs in the world.
aha
Our People
We're a community of around 300 individuals, including students, full-time staff, and collaborative faculty, united by our dedication to quality education. We share values like integrity, collaboration, innovation and we honour everyone's contributions and perspectives. Every day, we connect, learn, and support each other, creating an energetic environment where our shared goals and values thrive.
Marketing and Admissions Team
Meet the heart of our recruitment process — the Marketing and Admissions Team. They're the guiding force behind your journey to American Hotel Academy. From your initial interest to your enrollment, they've been your compass, ensuring a seamless transition into our education institution.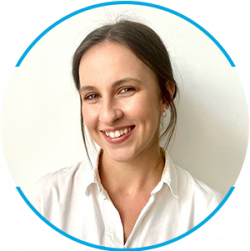 Andreea Milu
Admissions Counsellor
I'm a proud graduate of this institution with a degree in Hotel Management and my passion for sales led me to the vibrant world of admissions.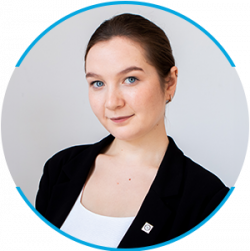 Maria Iurceac
Marketing Specialist
As the Marketing Specialist at American Hotel Academy, I'm dedicated to shaping the Academy's image and ensuring that our message reaches students, faculty, and the whole community.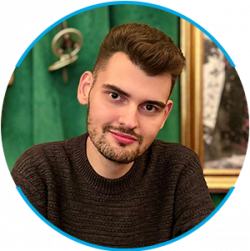 Bogdan Andrei
Admissions Counsellor
Proudly carrying the torch of the AHA Class of 2019, I've embarked on a remarkable journey as an Admissions Counselor.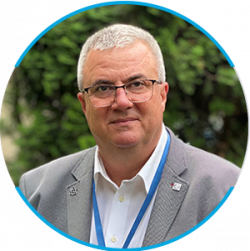 Teodor Berszan
Senior Admissions Counsellor
In 2011, I joined the AHA team as one of its early members, and I have no regrets about it.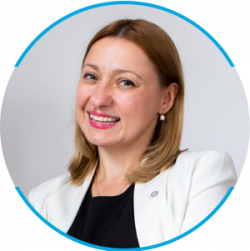 Anca Georgescu
Marketing & Admissions Director
I've had the pleasure of being part of the AHA family since 2013. My role here as the Marketing and Admissions Director involves orchestrating our marketing strategy and managing admissions.
Academics Team
Our Academics Team forms the backbone of our educational institution. They are dedicated to empowering students, facilitating their growth, and ensuring a fulfilling academic experience within our institution. Each member plays a pivotal role in cultivating an environment where knowledge thrives and aspirations turn into achievements. Meet our Registrars, the curators of your academic records.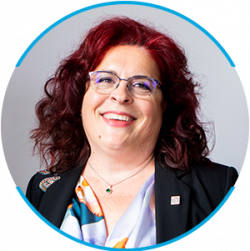 Cleopatra Baciu
Registrar
I have been a lecturer for the academy since 2020, teaching Front Office Operations, Room Division Management and Hospitality Operation Strategies. Now I am also the link between the students and the academic team within the registrar's office.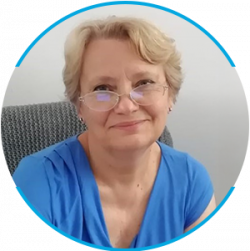 I'm the registrar of this school. Out of the 25 years in the academic field, 7 are the ones I've spent here.
Introducing the Academic Officer, your compass through the academic journey.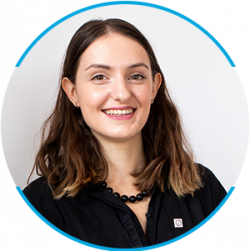 Alexandra Ivanescu
Academic Officer
First and foremost, I'm incredibly passionate about education. I firmly believe that a quality education is the key to a brighter future, and I'm dedicated to creating a better environment for students during their academic journey.
Meet your constant companion, the Student Services Coordinator.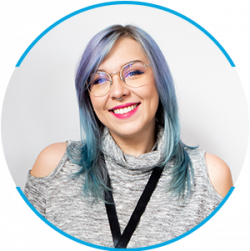 Diana Cucu
Student Services Coordinator
Hey there, I'm Diana, the Student Services Coordinator at American Hotel Academy! Having survived both the Bachelor and Master programs here.
Meet the pillars of education - they are the foundation of your learning experience, delivering quality education and nurturing your growth.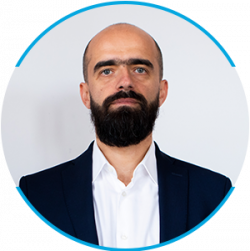 Ioan-Constantin Enache
DHA Programme Leader
I am a dedicated educator and marketing professional. My academic journey includes a Ph.D. in Marketing from Transilvania University of Brasov, earned in 2012.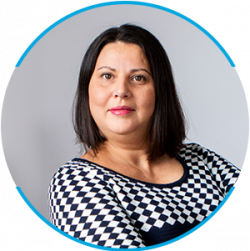 Ioana Țurcaș
AHA BA Programme Leader
I have a degree in Business Administration, completed by a Master's degree in Hospitality and Tourism Industry provided by Manchester Metropolitan University.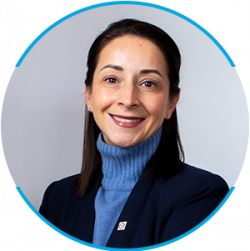 Ramona Costin
Taste Programme Leader
I'm a dedicated professional with over two decades of experience in the hospitality industry, starting my journey back in 2000. My extensive background in this field is one of the driving forces behind my role at the American Hotel Academy.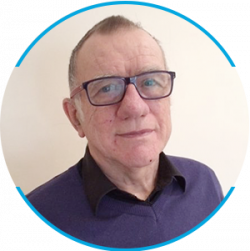 John Fenby
AHA Postgraduate Programme Leader
I am an Education and Business Consultant, Professor of Management Education at AHA, formerly the Dean of a Swiss University College and prior to that a Principal Lecturer at Manchester Metropolitan University.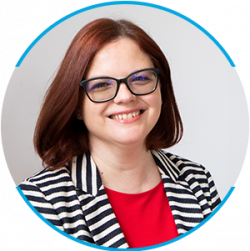 Ada Terea
Academic Director
I am one of the creative leaders behind our higher education programs, designing educational experiences that keep our programs connected to the industry and of value to our students.
Careers Team
Meet our Careers Team, your gateway to professional opportunities. They will connect you with the perfect internships, providing invaluable support as you take your first steps into the professional sphere.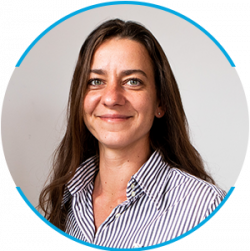 Suzana Lupoian
Placements Coordinator
I'm a dedicated professional with a decade of experience in the hospitality industry, complemented by a rewarding 7-year career in aviation.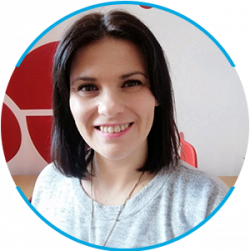 Ana Leah
Director of Organizational Development
I'm a psychologist, trainer and coach, currently the Director of Career Services at AEE, who's spent my entire adult life studying human nature and people development.
Business Management Team
Meet the wizards behind the numbers—the Business Management Team. They ensure the smooth functioning of our institution, managing finances and providing support to keep our academic initiatives thriving.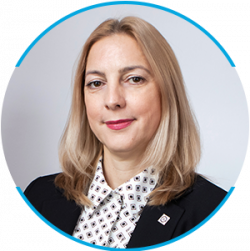 Claudia Zaharia
Financial/HR Controller
My 17 year career in personal administration, in parallel with 5 years of accounting, has formed me for the Financial Controller position that I currently have at AHA.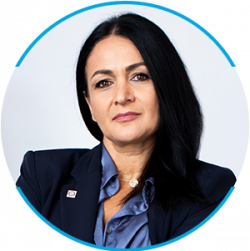 Mihaela Vârsan
Business Manager
I'm AHA's Business Manager for 5 years now. In this role I'm responsible for ensuring that the company's financial goals are on track, as well as new hires and trainings.
Logisitics Team
Introducing our Logistics Team, they ensure seamless operations behind the scenes, managing facilities, security, and resources to create an environment conducive to your learning journey.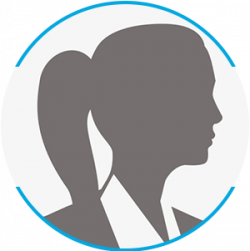 Gabriela Apostol
Sanitary Cleaner
The Sanitary Cleaner diligently maintains spaces, ensuring top-notch hygiene for everyone's well-being.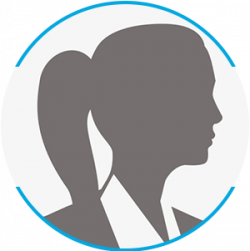 Sanda Stoican
Security Officer
The Security Officer ensures a safe and secure environment for all. Their vigilant presence and commitment to safety offer peace of mind to our community.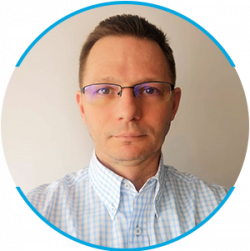 Dan Gașpar
Logistics Manager
We live in a time where everything is fast-paced, time seems limitless, and technology, IT, and digitalization are in perpetual development, becoming essential to life.
Student Government
Introducing the core of our Student Government. They are the driving force behind student involvement and representation at our institution. From organizing events to addressing your needs, they strive to create a vibrant and inclusive campus experience for all students.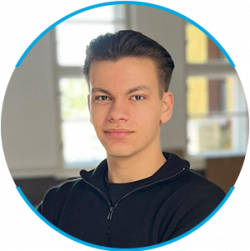 Ștefan Giurgea
Head of the Events Department
I represent the Events Department within the Student Government. I describe myself as a sociable person, organized and open to new opportunities.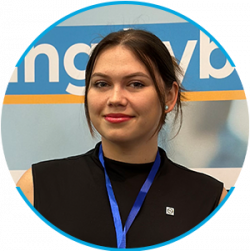 Alesandra Bălăiță
Head of the Marketing Department
I am a student in second year at American Hotel Academy and part of the student government, as well as the head of marketing department.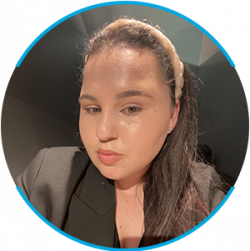 Bianca Pop
Head of the Marketing Department
I am a second-year student in Digital Hub Academy program. I hold the position of Head of the Marketing Department, specifically focusing on the graphic design aspect.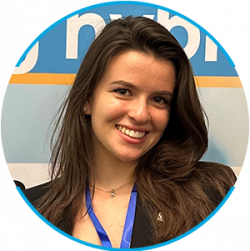 Alexia Stan
Student Government Vice President
I am a second year student at Taste Culinary Business Academy and I recently became the Vice President within the Student Government.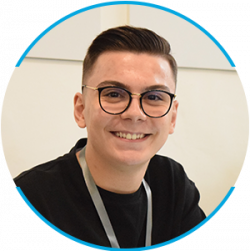 Dragoș Trihenea
Student Government President
As student government president, I coordinate activities and represent student interests to the school administration.
aha
HONORARY MEMBERS
AHA has awarded two titles of honorary membership to two special people in our community who stepped up and made extraordinary contributions to the school's wellbeing in moments when help was needed most. We are grateful for their service and honour them with this distinction.