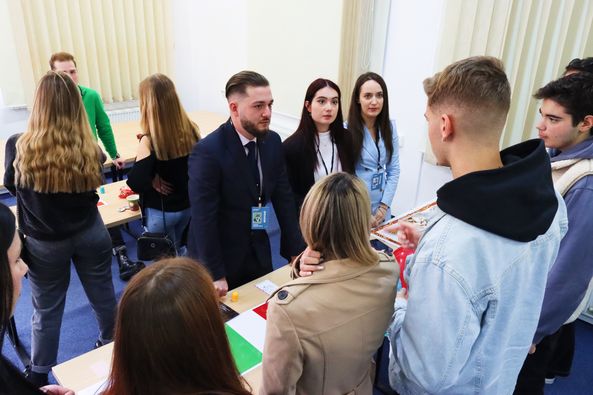 Internship and Career Event 2022
Last Saturday we had the immense pleasure of hosting our Internship and Career Event!
We were so grateful to see such engagement and interest in how students experience their life at American Hotel Academy and during their internships. Over
guests listened to our students' presentations, engaged in fun activities, visited country-themed stands and explored the academy.
A very warm 'thank you' to our dear guests, some of whom have aleady joined the
#AHAFamily
.
We can't wait to see you again at future events and, perhaps, as students yourselves!