A thank you note for our our partners at the LEADERS Foundation
The season of giving is the perfect time to celebrate giving back to the community, which, for us, was made possible by our amazing partners at the LEADERS Foundation. They are constantly making efforts to create incredible projects in education for young people and, during this past year, we were lucky enough to be part of some them. Through this article, we'd like to show our appreciation to both the LEADERS Foundation and to the lucky few of our team members that were directly involved in these projects. 🙏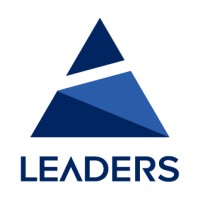 What is the LEADERS Foundation?
The LEADERS foundation, for the past 22 years, has been working with high school students, university students and graduates, young managers and entrepreneurs, in order to develop their leadership capabilities. The goal is to help them understand their purpose through coaching and training and to help them develop their systems thinking skills. The foundation offers help at a national level, in both urban and rural environments, and, since March 2020 they even launched a digital education division.
What we've done together in the past
This past year we had the immense pleasure of taking part in two projects:
1. Leaders Experience 👨‍🏫
The foundation started the Leaders Experience project in 2017, creating a leadership school for beginner young professionals, that felt stuck in reaching their vision. Through coaching sessions, bootcamps and real-life community projects they were offered guidance towards their vision – a way to unstuck themselves, as they said it.
Our place in this story come in during summer, on the 30th of July, where we were happy to host a leadership simulation in our academy, in our kitchen lab.
20 young people with leadership potential received the surprise assignment, during the previous day, that they had to organize themselves, raise funds and cook a lunch for 30 underprivileged people from the "Scut" Association community. At the end of the simulations, the young people took part in a debriefing about leadership, organizing, time management and emotional management.
This whole event was inspiring to say the least, for everyone involved. To see such dedication to fanning the flame of passion within young people naturally resonated with us and the path towards further collaborations became obvious to us. 🤝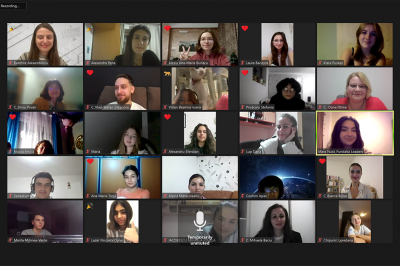 2. "Biblioteca Vie" (The Living Library) 📚
The second event, "Biblioteca Vie", was part of a larger project – "Ora de Cariera" (The Career Hour), focused on 11th and 12th grade students. These students were part in a 3-day event in which they explored themselves to understand their skills and passions, took  a personality test interpreted together with a trainer and at the end explored various jobs and careers alongside the guests that form the living library.
This is where we came in. On the 24th of November and 8th of December, Mrs. Ada Terea and Ms. Clara-Maria Pop, represented our academy as guests of the event and members of the living library. According to student feedback, the information they provided was truly valuable and it will stick with them for a long time during their careers and lives. We couldn't be happier to hear this and we're so proud of everything that Mrs. Ada Terea and Ms. Clara-Maria Pop have done. 👏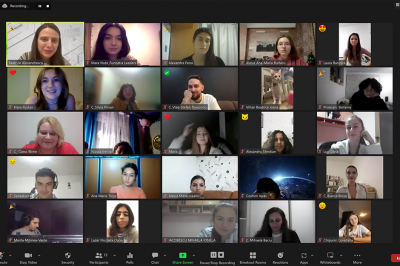 Having said all of this, we'd like to take a moment and thank the LEADERS Foundation from the bottom of our hearts for everything that they do. We're looking forward to what amazing new projects the future will bring! Much love from the #AHAfamily! ❤️