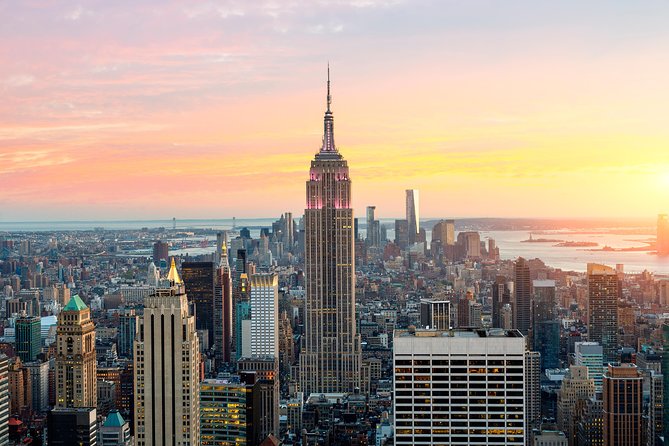 American European Education (AEE) is opening its first international academy
American European Education (AEE) is opening its first international academy in Manhattan, New York City.
With an exceptional location, midtown Manhattan, right next to Chrysler Building, Manhattan Studies Institute (MSI) aims to provide superior academic and industry experience to students worldwide in a vibrant metropolitan setting.
Manhattan Studies Institute is currently accepting students for one innovative program in Digital Marketing that blends academic rigor with industry immersion, with the aim of setting students off on a clear career path from the moment of their enrollment. The candidates who apply for MSI programs, are the ones who are looking to set off on a career fast track, experience living, studying and working in a bustling hub of economic activity, one of the main centers of U.S. culture.
The new academy will also add value to AEE's existing higher education programs that are already being offered at AEE campus in Brasov, Romania, allowing inter academy student and faculty exchange, joint projects and a closer connection with the New York business environment.
Sebastian Georgescu, CEO and Co-Founder of American European Education believes that "MSI is a strategic development milestone for us in the United States, one that allows us to enhance our presence internationally, beyond Europe and offer our students the complete transformational experience that will allow them to grow into successful global professionals. It is a bold step, but we are confident of our success as we rely on our know how and we have the well being of our students in the center of everything that we've been doing so far".
Alex Stefan, Managing Partner of Manhattan Studies Institute believes that the location of the new academy will have a positive impact on the students' professional development: "As New York City is known as one of the most competitive business & professional environments worldwide, work experience and instruction accumulated here will open doors for our graduates anywhere in the world. We aim to ensure that our students – wherever they are – benefit from a truly internationalized approach to their learning."
About American European Education
American European Education has been founded in 2012 in Brasov, Romania and currently operates four academies: American Hotel Academy, TASTE – Culinary Business Academy, Digital Hub Academy and Manhattan Studies Institute, having over 400 students attending classes yearly and more than 380 alumni that have developed their careers worldwide.
At its Brasov campus, AEE is providing access to higher education studies (Bachelor and Master programs) in Business Management, with a focus on either Hospitality, Culinary Arts or Digital Marketing.
AEE's main goal is to advance professionally – oriented education and applied skills training in accordance to EU and U.S. best practices and quality standards.