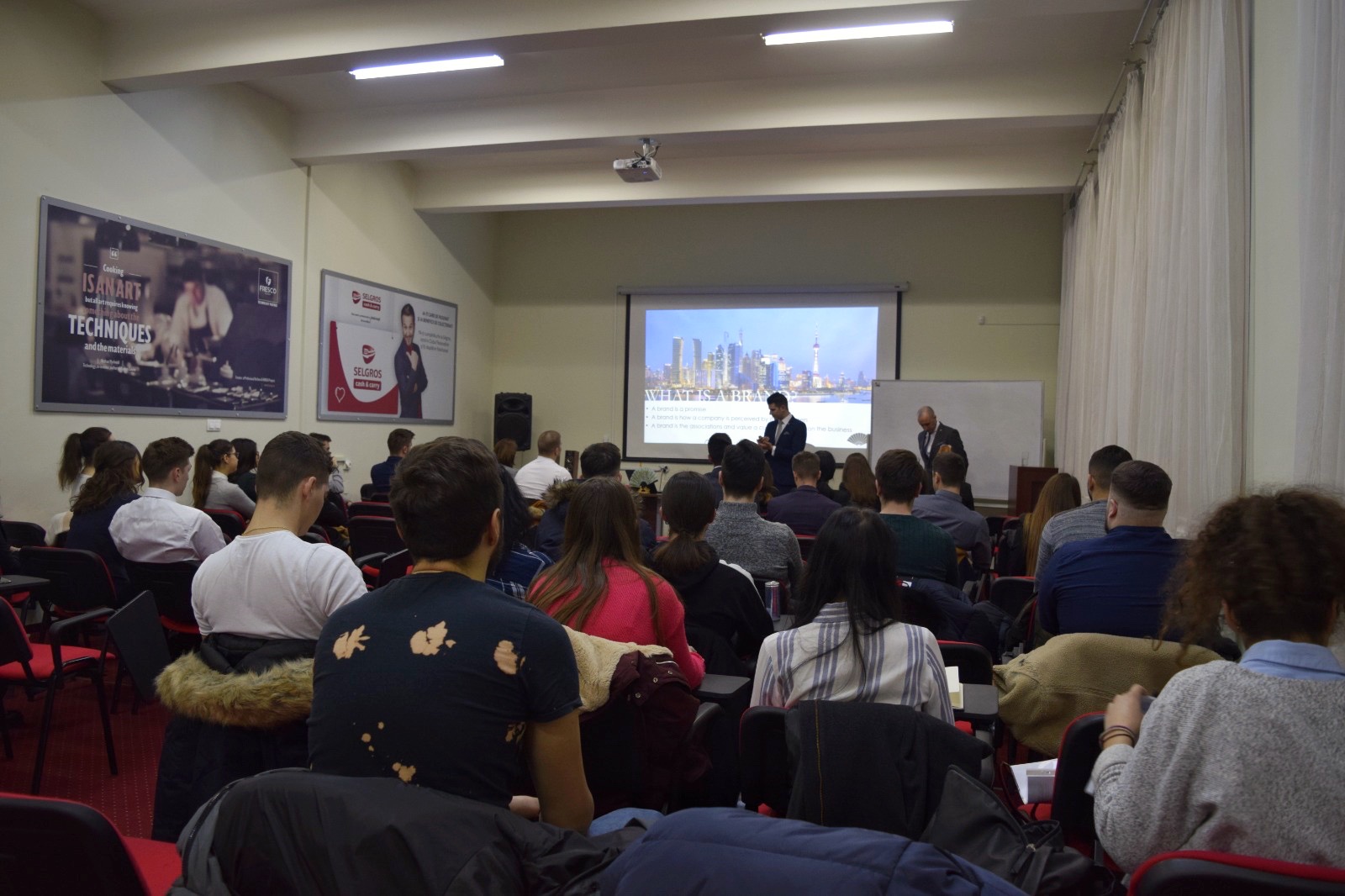 Mandarin Oriental Hotel @ American Hotel Academy
Yesterday we had the pleasure of hosting a recruitment event with our new partner, the prestigious Mandarin Oriental Hotel in London. It is the second year of our partnership, and also first time visiting our Academy for the Mandarin Oriental HR team. They're currently on a Europe-wide trip of recruitment for internships, jobs and management trainee programs.
It seems that the AHA talent currently at the hotel (Alexandra Badarica – Sales Coordinator & Orlando Mihaliuc – Bar Operations) made an excellent impression and we couldn't be any prouder. We hope that future AHA talent will bring at least the same value. We aim to have a long and productive partnership with the Mandarin Oriental Hotel in London and it was a pleasure to have them here (Robin Vermiere – Human Resources Head of Talent  & Jonathon Dawson – Director of Human Resources). Thank you!

The hotel is part of the Mandarin Oriental Group – the award winning owner and operator of luxurious hotels, resorts and residences located in top destinations all around the world and with new hotels opening at an increasing rate.
The hotels regularly receives international recognition and awards for quality management and legendary service hospitality, thus making it an excellent location for our students' internships, and an excellent source of knowledge & professional development.
Looking forward to the internship and success stories of our students and alumni!