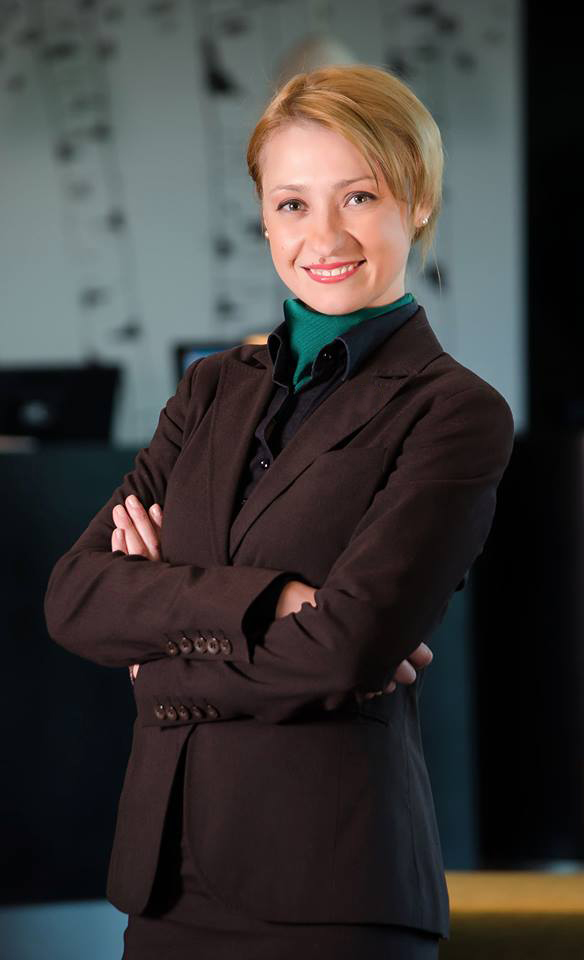 Women's Month Interview #7 – Women of AHA – Anca Georgescu
How was your career experience in this industry?
My career started 15 years ago in a historical brand hotel, in Brasov, in marketing and then later, in the sales department. But it wasn't until fate showed its smile on me and pushed me into a Postgraduate course in Hospitality, that I realized how applied education can change me as a human being.
I had the chance to study and learn from some great teachers of a famous Hotel School and it was a privilege for me. When studies and work merged and melted into one another, it was then that I had the big click. And from that moment on, I did everything for hospitality, positioning my customer in the middle of my actions. Later, my career got to the point where I started teaching at American Hotel Academy, giving back some of the things I learnt and applied. I enjoyed that part of my life very much and I am grateful for those years.
What is your biggest achievement?
Building a good and strong team inside the Marketing and Admissions department at AEE group. It was a challenge for me to find the right persons, but now I am so glad that I was stubborn and I kept on looking and working on that, because now I have a team that I am very proud of. Management comes with lessons and a lot of responsibilities. The shining title values only 1 percent. The rest is hard work, adapting to the changing times and finding the best solutions. And when you have successful people around you that speak your mind and brainstorm with you in stormy weathers…well, that is the moment when you know you did something good there. My next steps would be to give confidence to these people and grow them inside the company.
What skills should women develop or work on before they enter the industry?
Hospitality comes from the heart, it is said. And I consider it to be true, as I feel it with each atrium and ventricle in my heart. That is why for women, being more emotional, caregivers and candid human beings, it's easier to work in this industry. Things come natural, organic and they should stay that way, I believe. But they should also develop skills like responsibility, or having strong characters, especially if they want to work in management positions.
What's your advice for women who want to start a career in this industry?
Listen to your heart! as the famous Roxette song said… Or others would name it "inner self"… Either way, if this industry is for you, it will push and pull you, it will vacuum you from your place as it comes with passion and a lot of enthusiasm. And please, do not be afraid to make mistakes, as we all make mistakes (look at famous presidents of this world!). The interesting part that school teaches us, is the part where we learn from our mistakes. And here I come back to education and to how it will determine the course of our lives.
Embrace education, online or on campus; never stop learning, educating yourself!