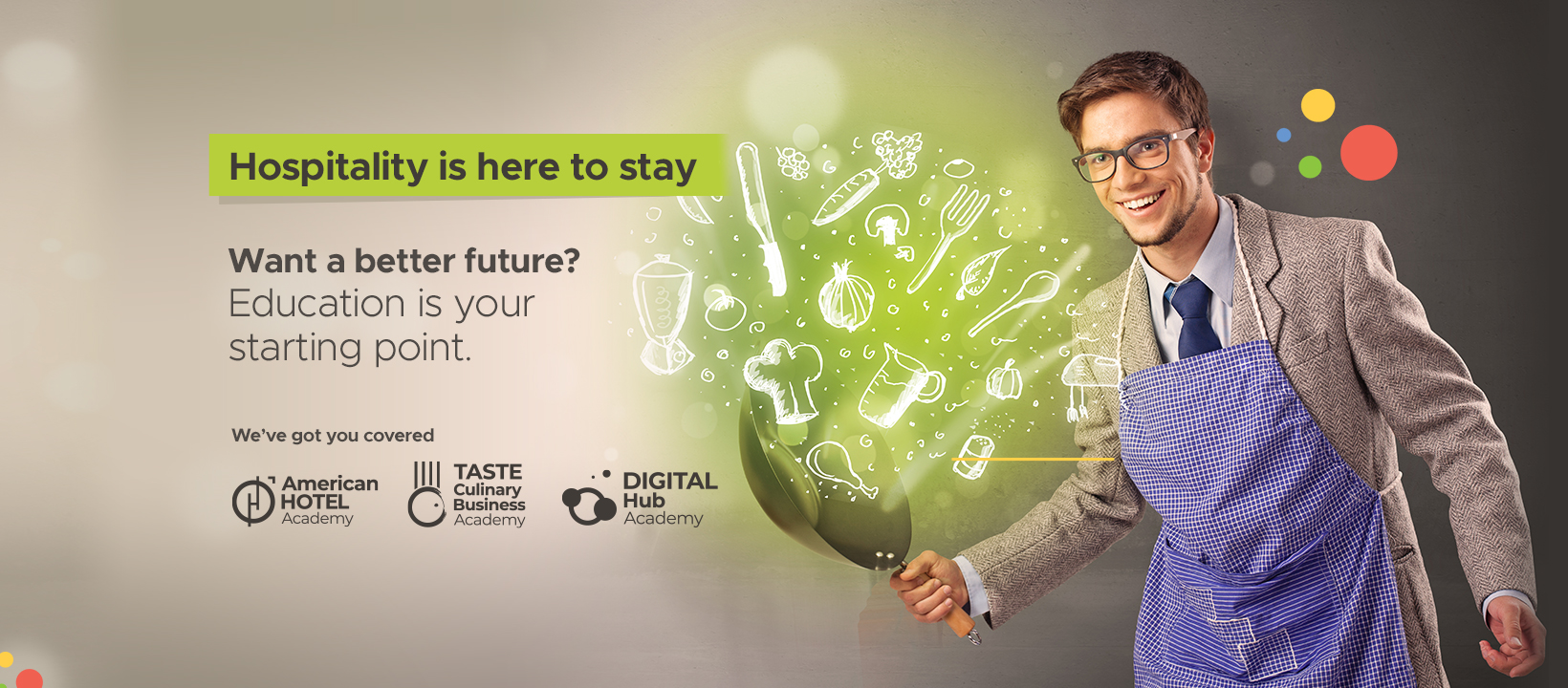 Hospitality is here to stay – interview with Mircea Drăghici
Returning to normalcy.
That's what everyone is waiting for. The question is when and how, rather than if. Will it be a new a normal or the one we're all used to?
So far it seems to be the former, with several industries slowly restarting amid easing restrictions and hopefully gaining traction. Hospitality is no different in that regard.
What is certain for us, is that hospitality is here to stay. Being one of the oldest industries, it has overcome its fair share of crises and has always innovated and come back stronger.
We wanted to be sure that we weren't biased, so we asked Mircea Drăghici, Managing Director at EST Hospitality Consulting and guest lecturer at American Hotel Academy to share some insights about the industry's future in these uncertain times.
Mircea Drăghici Interview
1. Are you optimistic about the recovery of the hotel industry after the COVID-19 crisis?
Of course I am optimistic, aren't we all when we witness the re-birth of something dear to our hearts?! We are living the future in the present and all this will remain in history as the rebirth of everything. This is EVOLUTION.
As one of my friends was saying, we are not after a war, we haven't millions of casualties around us, no bombardments and no destruction that requires reconstruction. So, there are no reasons to go to the valley of frustrations and fears.
Soon, all hotels will open their doors for a new fresh start with a new set of rules and regulations and a brand new market, new expectations from the customers and employees.
The recovery will be quite different for each market. In Brașov, the recovery will be faster than you might see now: it is a mountain area, plenty of space for "social distancing", no oversupply of hotel rooms, plenty of options to explore nature. We might see more tourists than ever exploring nature trying to forget this lock-down.
2. Do you think it is still a good option to study in the hospitality industry?
It is probably the best time ever to be a student and study all these new changes and learn from the professionals that are living these times and bring in the news. If now is not the moment, then when is this "right" moment?! We are living Biblical times and we have never heard about a lock-down of planet Earth like today.
3. It is hard to approximate, but in your opinion, when will people start traveling again (Romanians, Europeans, Americans)?
The right answer would be when they will feel less fear and separation. Each travel destination should communicate the measure taken to combat COVID-19 and all should be "tangible" (i.e pictures, movies, interviews, etc).
In Europe, domestic tourism will start slowly in June and become stronger by the end of August. Romanians will travel inside the borders this year and in EU region afterwards. In the short term I see many little islands separated from the rest of the world. Each country's inhabitants will look only inside its own borders for a destination to spend the holidays.
We should not expect major travel exchanges this year because the pandemic wave did not hit all the world at the same time and there are still areas (i.e. Brazil, Russia) where things are just starting. I would see a come-back trend from spring 2021 if there will not be any major "come backs" of pandemic waves on the already affected areas. However, I am optimistic that we are more prepared now than before and we should cope better with the unknown. .
4. What will happen with Romanian tourism after this pandemic crisis?
The short answer is: re-invent ourselves. From the way we think to how we act with ourselves and others. If we think this was just a small "vacation" and now, after the new beginning, we can now go back to our "old habits" or the so called "Romanian style" we did not learn anything valuable from this new opportunity. The ones who did not understand or did not have the capability to learn anything valuable from this lesson will, for sure, go bankrupt and clear the way for the newcomers. And yes, we shall see many insolvencies in the following eight months.
This crisis is the perfect cleaning agent for the old to make room for the new. Are we prepared for the NEW?
In the short term, the good part is that Romanians will get to know their own country better. This year and the next one we will probably spend our holidays at home or close to it (i.e. Bulgaria, Hungary, Greece).
MICE (meetings, incentive, conventions, exhibitions) segment for this year will be probably made of small events of 20-30 participants/event. However, do not bet too much on MICE going online because we do not have the infrastructure to support such a high traffic, not to mention about the security of these exchanges.
5. What about the European tourism?
For the following 2 years, Europeans will travel in EU countries and avoid long-haul destinations. It will take some time and effort to grow the confidence to travel to countries with poor health infrastructure.
6. What do you want to tell those who want to study (or are already studying) in the field of hospitality?
I will start with a short observation on the current situation and at the end I will answer your question.
A tsunami always starts with a powerful earthquake. Of course, there are some limited damages but the worse is still to come and nobody knows about it.
In these pandemic days, we had the global shutdown with some casualties during this time. And I see how everybody is preparing to go back to the beaches and enjoy sun and life. They look into the horizons, they see something big approaching but they think it is just a powerful breeze.
My point is that I see NO major changes on the market at hotels, travel agencies, restaurants, bars and coffee shops. Everybody is doing just a little cleaning up of their facilities and that's it! They are still in the denial phase (i.e. nothing bad had really happened).
They are all waiting for the grand opening and dozens of customers to come. Well, this is not going to happen too soon. We will have a total new customer profile at least short term – the fearful one!
For the future and actual students in international hotel schools: Guys, this is your moment to climb on top of this wind of change! It is either on top or below it!
Everything in the hospitality industry will be updated like never before. NOW you have the chance to learn the life stories from the ones that are actually living this major change and make things happen. Now you have the BIG opportunity to learn from the present times, not from past lessons and case studies but from real, present times.
For the ones that are working in hospitality, I strongly advise you to come back to school to better understand the present and prepare for the future. This is the right time to update your "software"! There is not too much business at work and you shouldn't waste this valuable time.
I would just advise your students to start living in the present time, learn from the past and do not put too much energy into the future because nobody knows what is there.