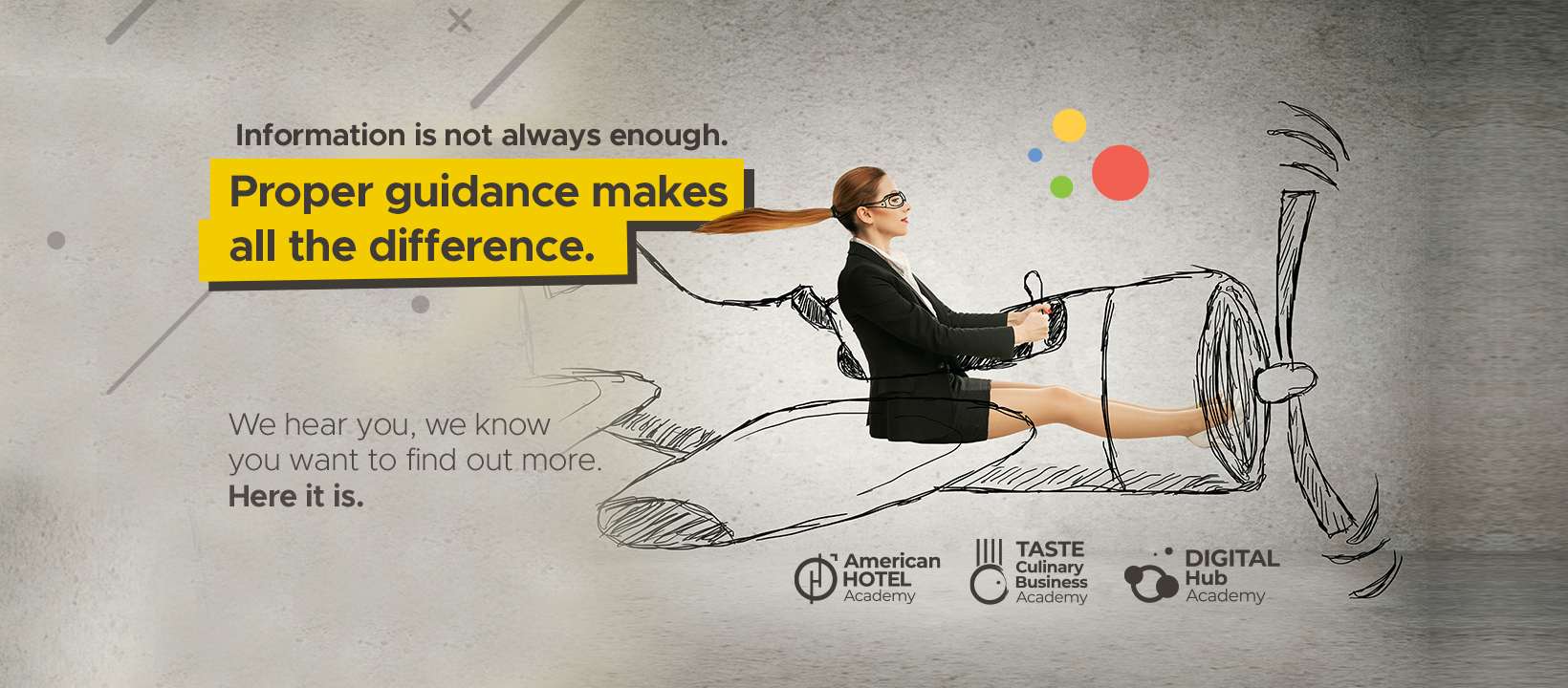 PreCampus – it's your secret boost!
What if on the first day of school you already knew half of your peers?  
Then, you would feel at home, right? You would be smiling, confident and showing the best part of you! 😊 We care about your success and your wellbeing and we wish that you start your journey with an outstanding day at the Opening Ceremony! 
Well, that is why we created the PreCampus platform – to give you confidence, to allow you to interact with your new colleagues and to get used to the way of teaching in our academies: American Hotel Academy, TASTE Culinary Business Academy and Digital Hub Academy. 
But wait, when we are saying "teaching" we do not refer to something else to study – we mean activities like trivia quizzes, challenges, personality tests, forum discussions and others. 
If you are from outside Brasov, you can make friends to guide you and advise what to do in Brasov. It can be even an opportunity to find a place to live.  
Even if our academies are based in Brasov, only 30% of our students are locals – so, do not be stressed out if you are coming from faraway – this platform is meant to cancel distances and to bring you all together.  
PreCampus is only for the accepted candidates – parents are not allowed here. 😁 However, if you want to, you can share your ID and password with them. After the admission process is over, you will receive a link to access the platform and create an account.  
If you face any kind of issues, our platform coordinator – Petre Leah, Student Engagement Officer – will joyfully guide you. 
There are no extra fees and no mandatory task. However, once you will engage in one of the activities, you will understand the benefits and you will become eager to spend more and more time on PreCampus. 
If you want to have more details about our new interactive platform, do not hesitate to contact us at info@aharomania.ro