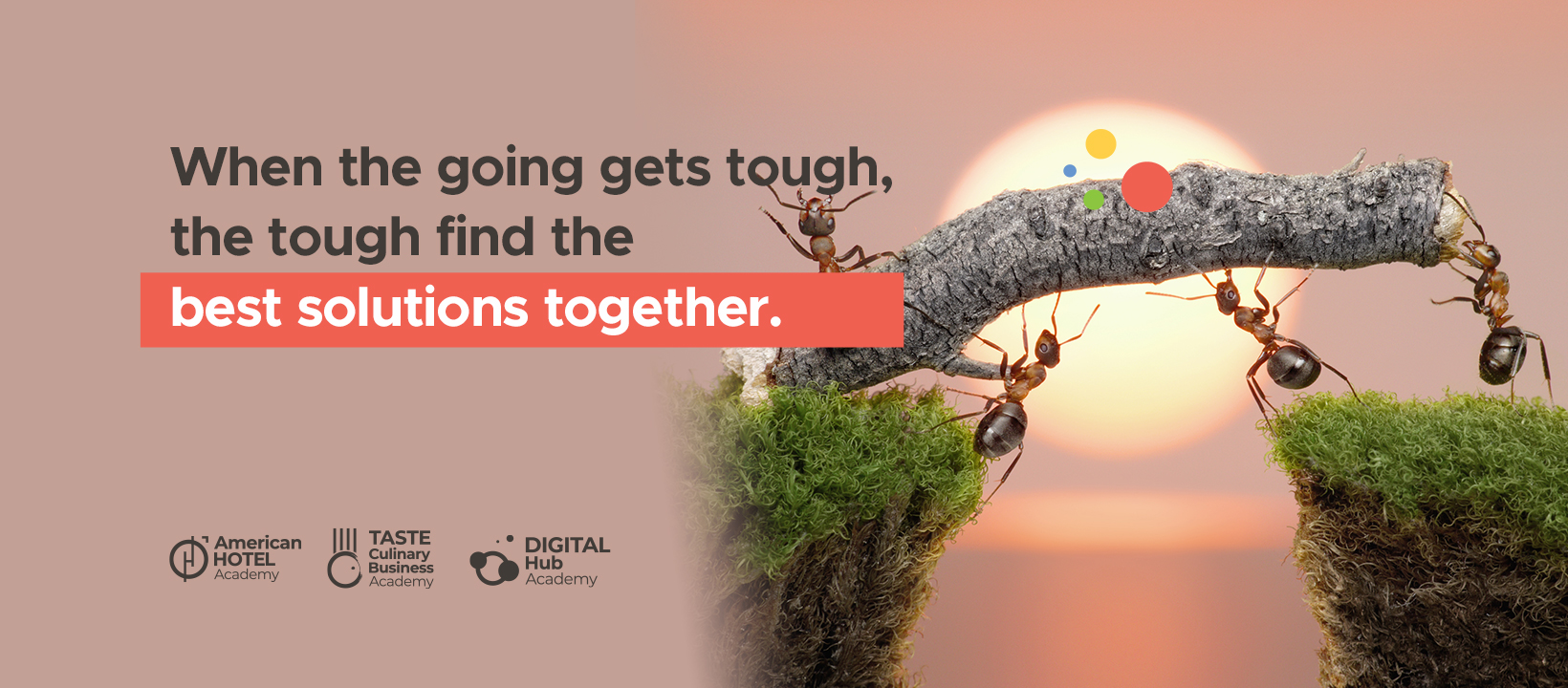 When The Going Gets Tough, The Tough Find The Best Solutions Together
The economy has its ups and downs and right now, it's in a bit of a tough spot.
We all feel it, both on the business and personal side. At the end of the day we all have bills to pay and countless other expenses to cover.
So financial constraints have to be made on all sides, and this once again effects the economy and it goes on and on.
Because of these difficult moments, businesses had to become flexible, and it's no different with us.
To us, flexibility is more than just understanding your issues, it's about finding a solution together.
Here at the American Hotel Academy headquarters, we have a secret laboratory for such issues, so we went in to find the solutions that handle them best.
We came out with a few numbers and equations that will help you out financially.
10 – The number of installments available for our BA Programmes, instead of 8. This option is available to ALL our students.
X2 – The number of times the installments for our MSc Programme have increased. That means that MSc students ca now pay in 12 installments.
150 E – The amount in Euro that is now discounted for 1st year students if payment is done in full until 31st of July
2 / A – 2 extra scholarships available: 1 for TASTE Culinary Business Academy and 1 for Digital Hub Academy
Our goal with these measures is to make your education more accessible by easing the financial burden you're facing in these times.
Also, we want to help you sort out your accommodation, so we're currently investigating some options for you. Stay tuned, we'll post the information as soon as we have it.
For more information on these measures, you can contact our Admissions department by dropping us an email here.