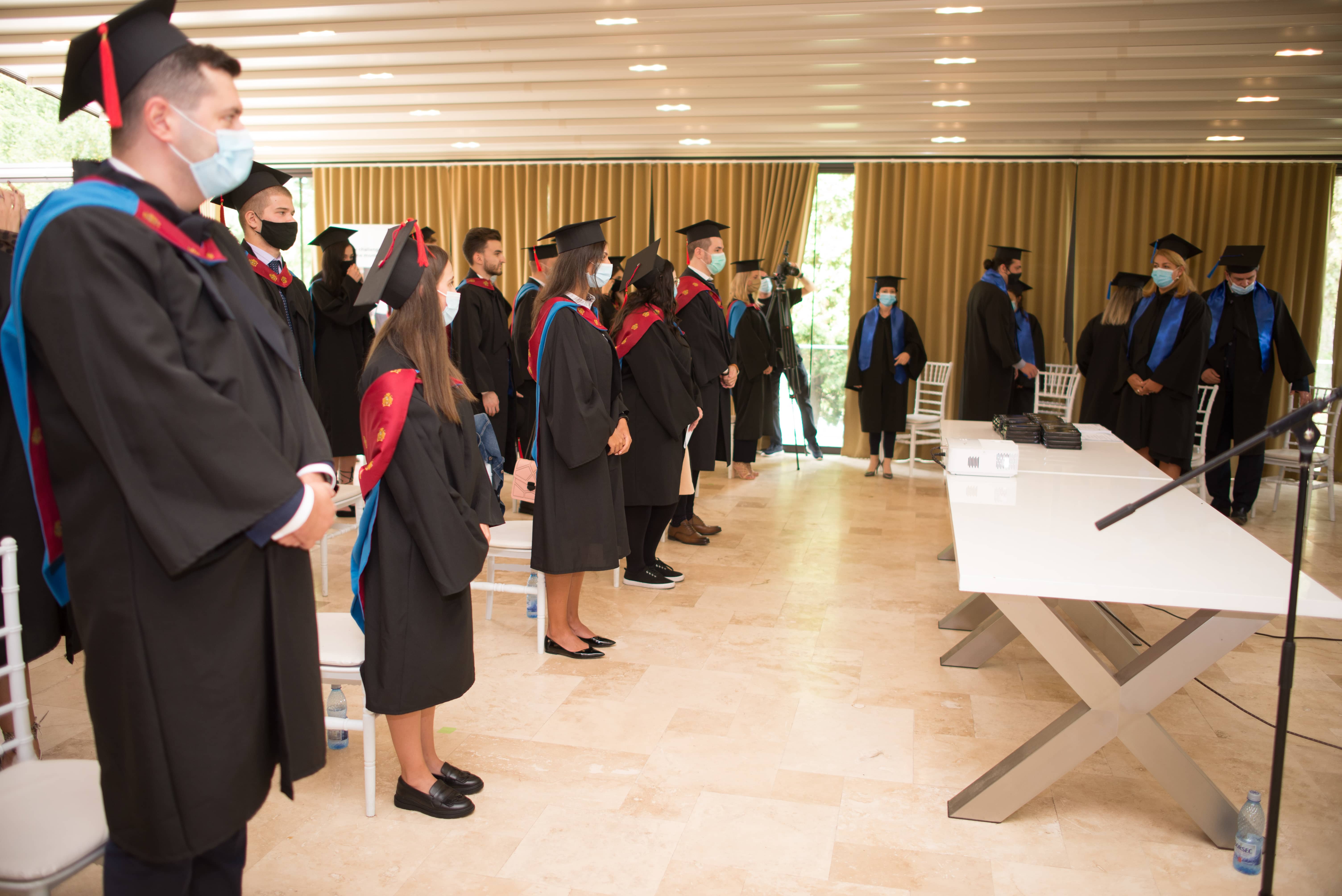 It's graduation time!
2020 hasn't turned out to be the year everyone was expecting it to be.
For this year's graduates, it's a particularly bittersweet time to celebrate getting their degrees which is their most memorable moment with us. Graduating into this uncertain time is nerve-wracking, but at the same time we are excited to announce that our students were very strong willed and managed to surpass every difficulty they were put through.
Although restrained by social distancing practices, the graduation ceremony was as emotional and formal as any. Graduating is a big thing in anyone's life and the emotion was very much present, as were the smiles, tears and laughter.
Nothing changed, and we think that's because our students were too stubborn (in a good way!) to let anything affect their special day: the same robes, hats, degrees and excitement – they were all there, which made their ceremony very special.
Grads, be proud of yourselves! Despite everything standing in your way, you pushed through everything and achieved exactly what you wanted! You stayed focused on your dissertation and you managed to surpass everyone's expectations.
We are so very proud of you and the hard work you put into being a professional in the career you chose and dedicated yourself to.
They are overachievers, and they have proved themselves as hard working and talented. It is definitely an exciting time for all of you. All of the hard work you have put in has paid off.
Congratulations, grad! Your future lies ahead. We wish you success on every step of the way!