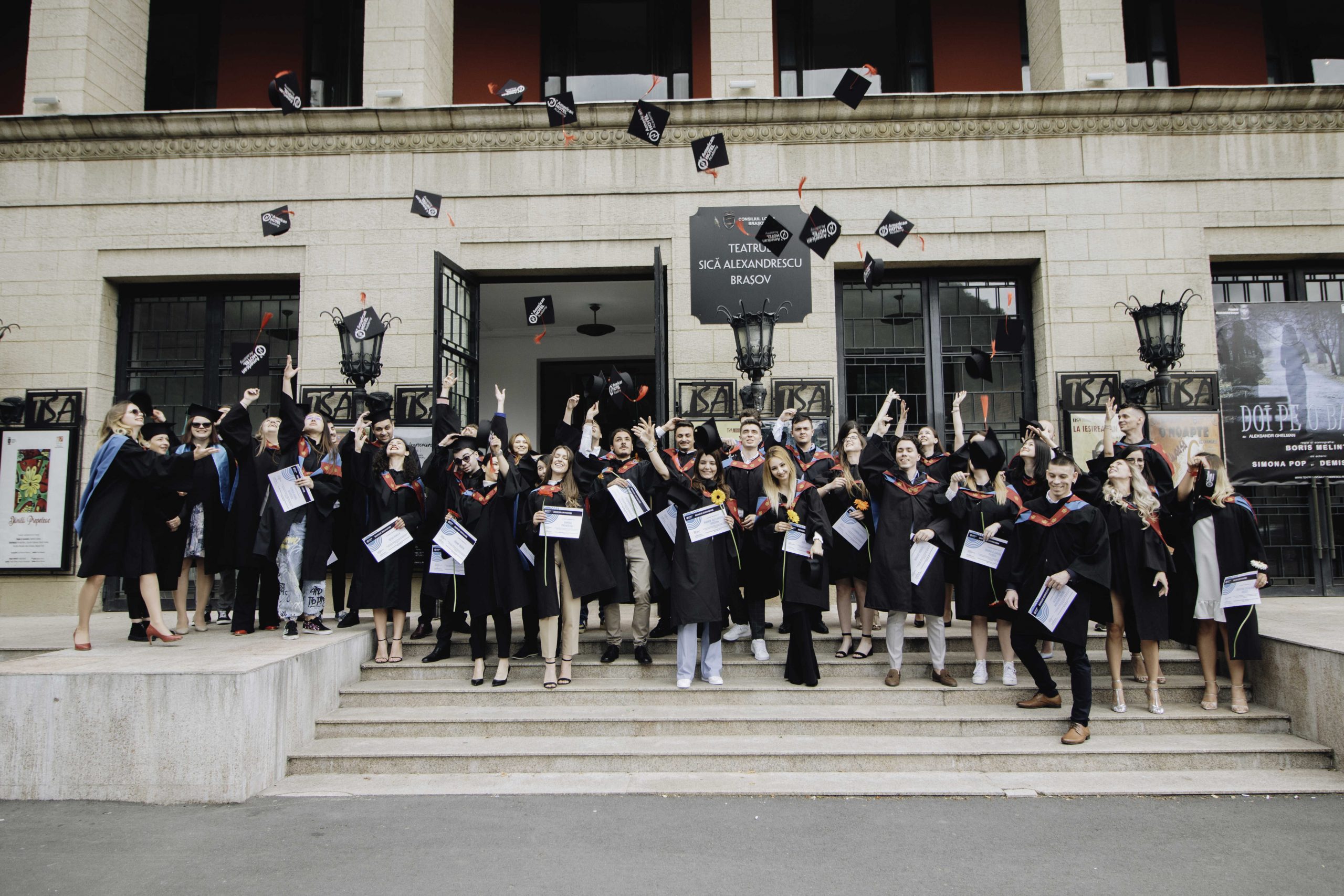 Graduation Ceremony 2022
This post is about the 2022 graduation ceremony.
The years seem to pass by like a month. Graduation after graduation, there's a different class. A different generation. Different faces. Yet we still perceive it as the same event.
Already at its 12th edition, the Graduation Ceremony is the culmination of all the hard work, long nights, infinite litres of coffee and all the loving support of friends and family.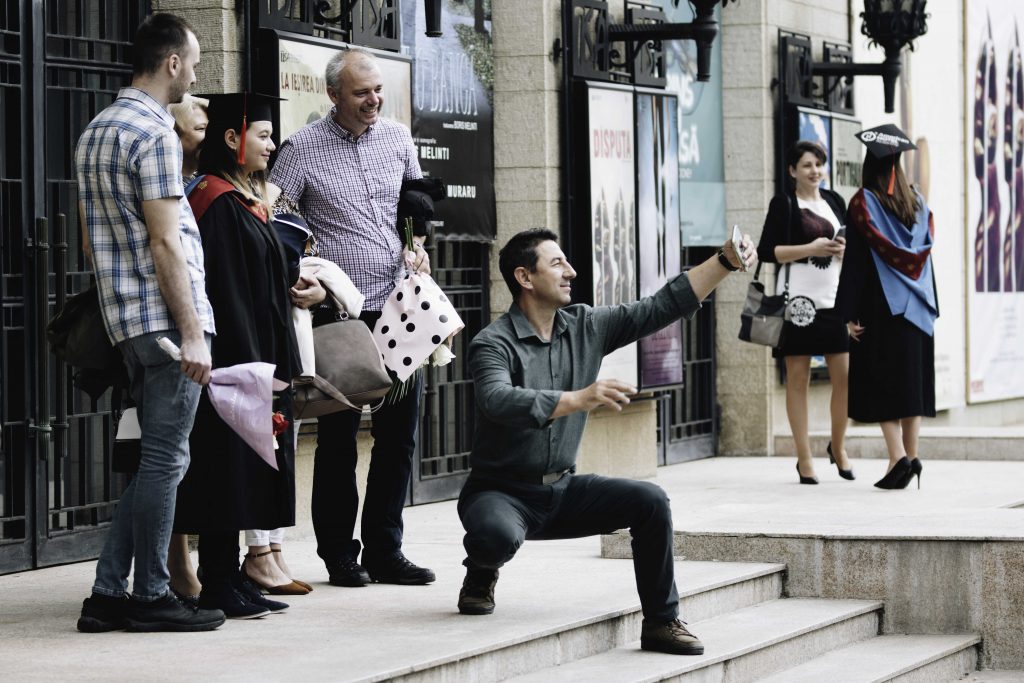 This edition we celebrated the Bachelor of Arts in International Hotel Business Management, class of 2022 together with the Master of Science in International Hospitality and Tourism Business Management, class of 2021.
Smiles and celebrations. Pride and flying caps. All the necessary ingredients for a successful event were there, including lovely weather, right beside our campus at Sica Alexandrescu Theater, better known as the Drama Theater.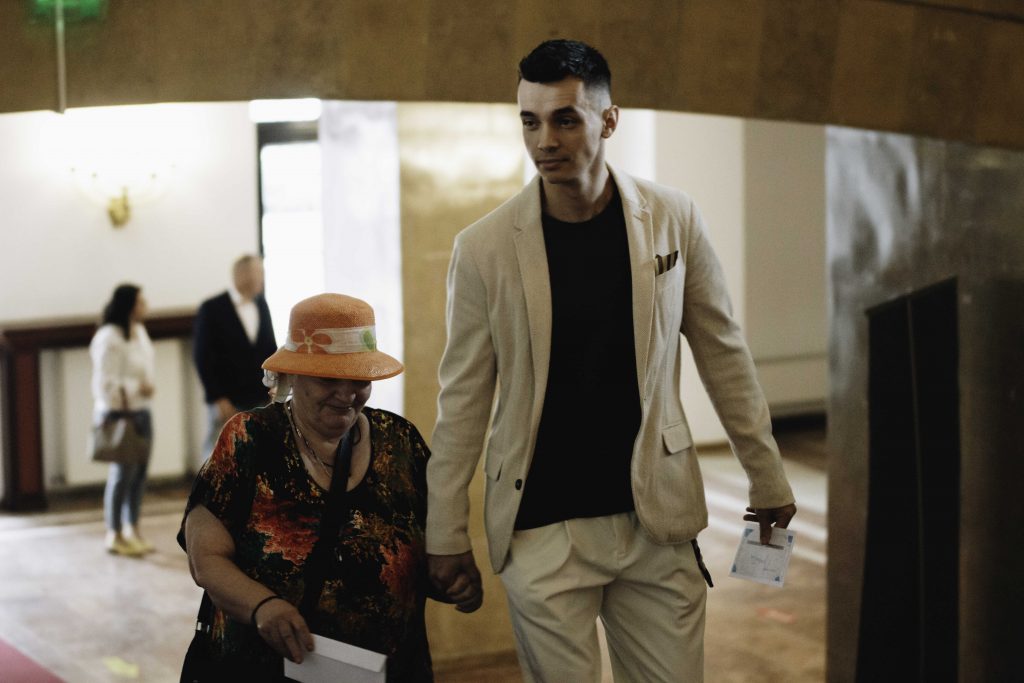 Our friends and partners at Manchester Metropolitan University sadly couldn't attend due to logistical reasons. They, however, honoured us with a video message. We would like to thank Dr. Hannah-Louise Holmes, Dean of the Business School & Deputy Pro Vice Chancellor for her heartwarming video message.
While the ceremony was well underway, looking over the theater, you could see everyone smiling: students, parents, friends, and lecturers. These smiles belied an open secret. The ceremony, that very moment, was a team effort and it was everyone's success, most of all the graduates'.
Before we knew it, it was time to mark the high point of it all and the caps were flying through the air. It was time for everyone to celebrate with their loved ones only.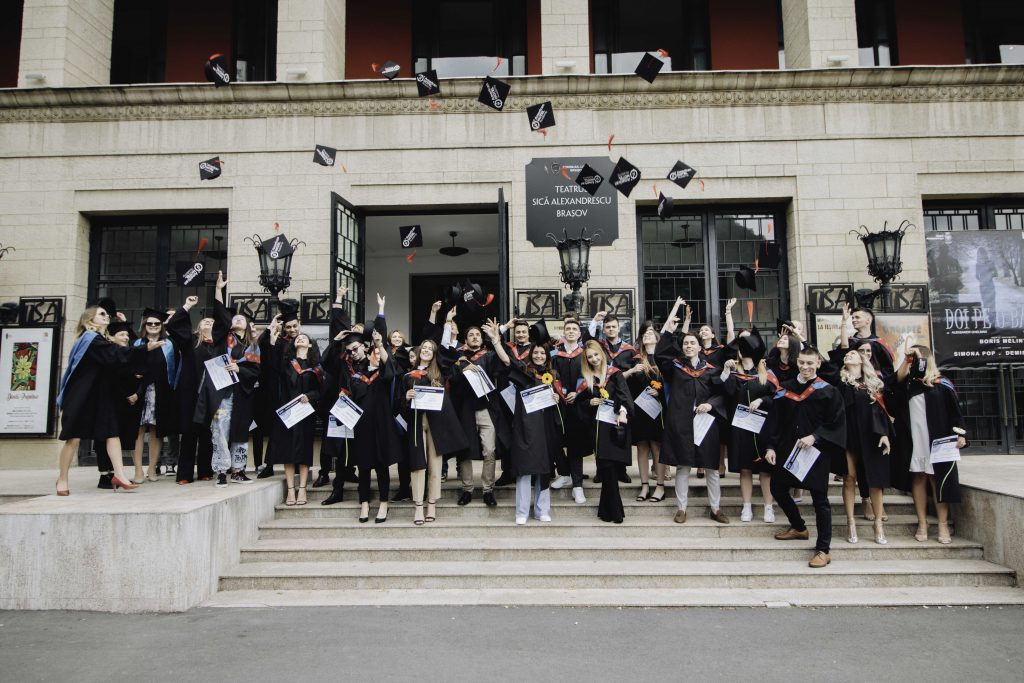 The whirlwind of pride to see you achieve this, sadness to see you go, and great excitement to see you flourish, is still with us. We only have one more thing to say:
Congratulations our dear graduates!
P.S. We'd like to thank our incredible volunteers who have helped this event run smoothly. Your genuine willingness to help, enthusiasm, and quick-learning skills have made all of this possible. Thank you!