Our student community helps you have fun, travel, go on an adventure, make memories and friends or just feel good by eliminating all cultural barriers and fears and making your voice heard.
event
A traditional event
Welcome Week
Welcome Week is always organized at the beginning of the academic year, with the help and involvement of senior students (Student Ambassadors).
 Through this period, all first year students take part in the orientation program that introduces them to their academic curricula, student services, student government, internships, rules and regulations, dress code, on campus facilities, lecturers, staff, colleagues and many more, everything with a mix of social activities which are meant to connect all American Hotel Academy community members.
For the existing students it is a "welcome back" to school when the curricula for the next academic year and the new lecturers are introduced.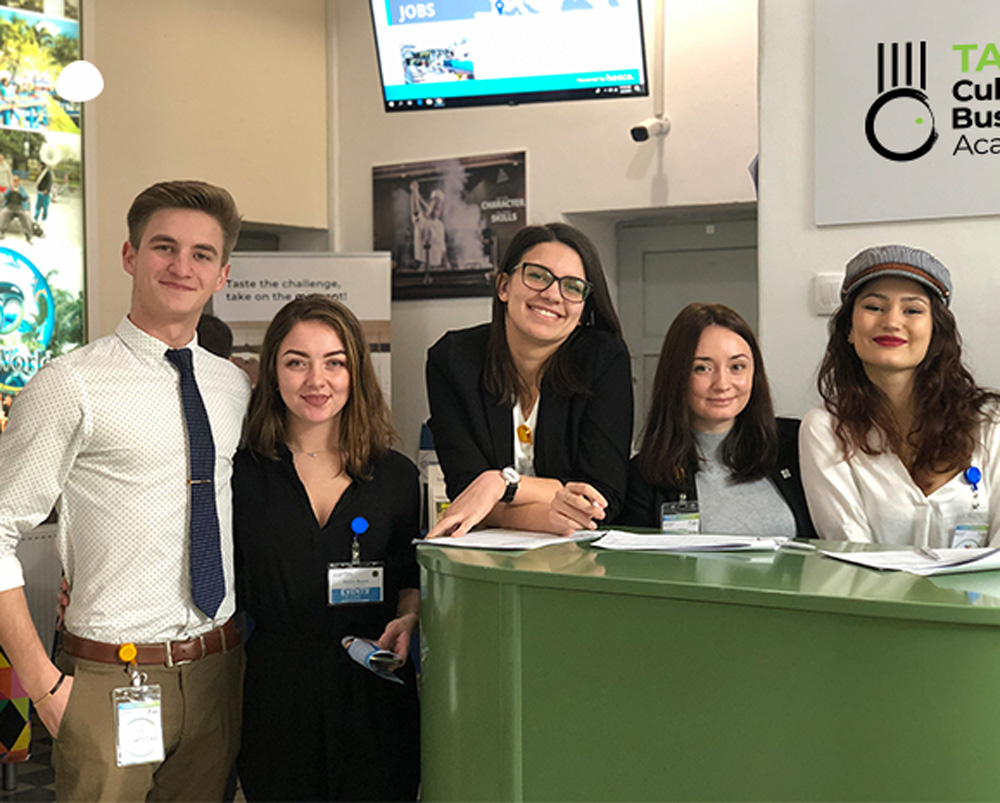 • Induction and enrollment;
• Full timetable for the academic year;
• Campus orientation;
• An introduction to the program of study by representative academic members, including the opportunity to discuss students' expectations of the program and programs' expectations of its students;
• Presentation of the school's regulations and student handbook;
• Services & support available from the Student Services Office and Student Government;
• Library, Industry Placements, Career Development and Counselling Services;
• Social opportunities within the school, recreational facilities and 'where to go' in Brasov;
• Formal and informal opportunities to meet other students and academic staff on their program.
resources
Resources and Online Access
The Academy has a library located on the ground floor. All of the material relevant to courses taught is held at the Library and is available in electronic format. Most electronic resources are available both on and off campus. During the Orientation students are informed about the opening hours, resources available and group study room availability.
Each student is assigned a professional email account that they can use in order to communicate with the school and with prospective employers or to create accounts on professional platforms like Linked In. As with all resources provided by the school, we kindly ask you to use the email responsibly and to follow the internet usage rules and regulations.
OnlineCampus is an online platform that keeps you connected to all the important information and events taking place in the Academy. Through OnlineCampus you can have quick 24/7 access to news, schedule, grades, courses, attendance, resources, handouts, online library, information about internships, forms, faculty, student handbook and academic rules & regulations.
counselling
Student Counselling
This activity provides a safe place, separate from your daily life, where you can explore issues or feelings which are causing you distress. The counsellor will relate to you in a supportive and purposeful manner and assist you in the task of finding your own way forward. She offers you understanding, a chance to be listened to, valued and accepted in a non-judgmental way.
Regardless of your background and whatever difficult situation you may find yourself into, we are here to offer you both space and our full support, in a confidential environment, to work through these difficulties. We are here to help you with:

Mrs. Ana Leah
If you need counselling please contact:
learn
Your VOICE!
Student Government
All for one and one for all! Student Government is an entity created by the students for the students with the purpose to facilitate a bonding between them, the faculty and the administrative staff. We aim to provide opportunities for shared governance, career and personal development, as well as social events and activities, from theme parties to community service and assistance.
At the beginning of each academic year, the students who want to make a difference run for the Student President position. All the other students vote for their preferred candidate after attending the presidential debate, during which each candidate shares his/her vision and governing plans as well as answers questions from the audience.
Any student can be part of American Hotel Academy's Student Government! Anyone who would like to get involved and make a difference gets the chance to apply for a member position in one of the departments.
Don't be shy! If you enjoy talking to people, solving issues, working in teams, or just having creative ideas, you have a place in the student government!
Creates, delivers and evaluates student events and activities (parties, shows, workshops) for the students on campus.
In charge of all Student Government communication platforms and promotional materials.
Coordinates student ambassadors in activities that have a greater external impact, such as volunteering, Open Days.
Elected representatives by students in each academic year, to sit in Student Government.
Each year, students organise different activity clubs (Football Club, Debate Club, Gaming Club) aimed at bringing together students that share the same passions.
voice
Student Voice
Tell us what you think – your VOICE is heard! During the academic year, our students have the opportunity to give us feedback about their student experience, using different channels: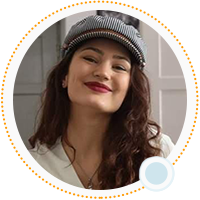 An amazing team, a multitude of outstanding events, happy faces and great times - those are the words I would use to describe my experience as the President of the Student Government team. It has been a year full of challenges and rewarding moments, of misunderstandings and difficult situations solved over a cup of coffee with people that I grew to love. Overall, it was a wonderful experience, it changed me, made me improve and want to become better and because of that, I will never forget it.
Camela Tiju
Student Body President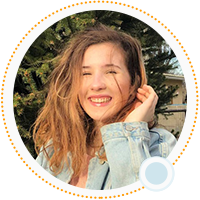 During my experience with the Student Government I developed both personally and professionally by having around me a team of wonderful people and participating to all sorts of special activities. There are so many different things to do in so many different events. They manage somehow to prepare us not only for our careers, but also for different situations that we might encounter in our lives. I encourage every spirited person to get involved and join the Student Government. They will not regret it.
Catalina Vaida
Events Department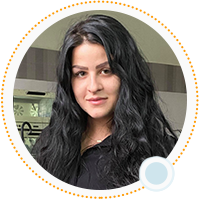 The Student Government is very united. We always discuss and communicate. We learned along the way how to help and complete each other above everything. We learned how to work together as a team to create social events, charitable events and various activities for all the TASTE and AHA students. I am proud to be part of the Student Government, I believe in our team and I wish that in the future the team stays as united and as great as it is now. I wish that they are successful in everything that they do.
Roxana Draghiceanu
Head of Sales & Marketing Department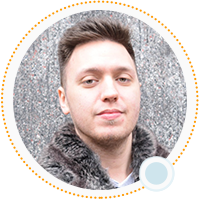 I must say I was skeptical at first about joining the Student Government, but now I am very happy I've decided to join it. The main selling point for me has been how this is the concept of a group of students coming up with ideas or plans and organizing them for all students, ranging from social nights to charity events. The team is full of energy and eager to do as many wonderful things as possible. It is an unique experience that I would recommend to everybody that is interested.
Andrei Stoica
Events Department