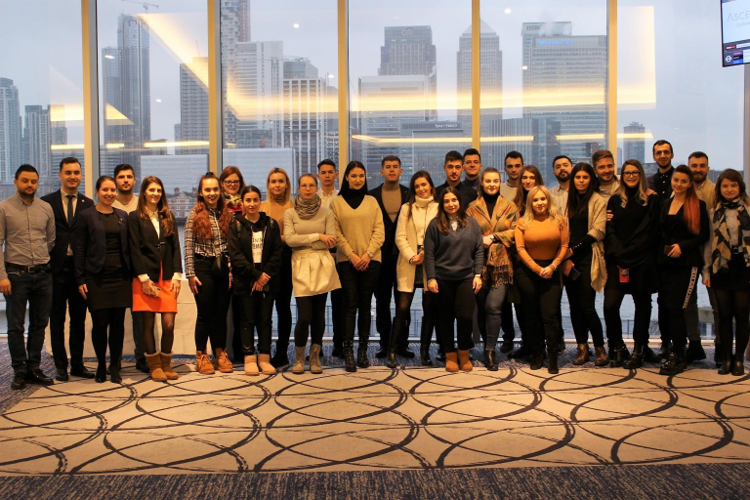 MSc First Field Trip – London
The first MSc business field trip was a success! All our master students had the opportunity to participate in the first professional Business Field Trip. This has been newly introduced as part of the program, and is covered by the tuition fee.
The primary objective of our Master's program is to help students transition from ideas and theory to applied practices.
The aim of the trip is for them to interact with industry executives, focus on as many business development activities as possible and be exposed to business challenges and solutions.
 Our 3-day filed trip in London (between 22-25 Jan), our students had the possibility to immerse themselves in the industry and apply the in-class accumulated knowledge, challenge it against top professionals and ask their questions to learn beyond academic resources.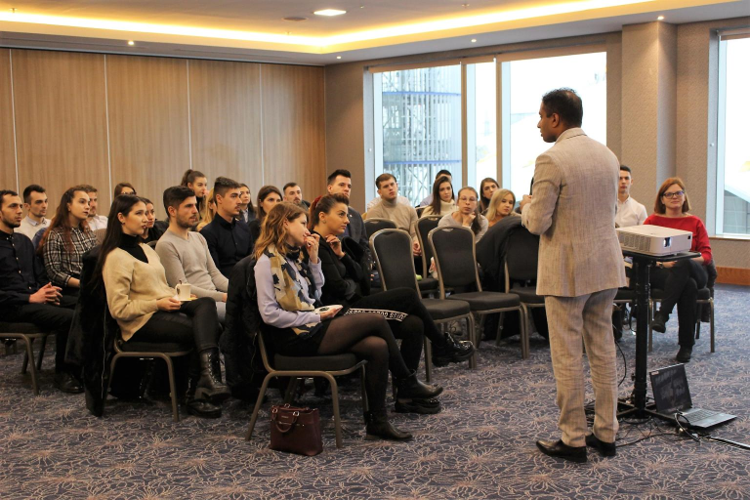 The first day began with a walk through the legendary Hyde Park to reach the five-star luxury Mandarin Oriental Hotel, where our students were greeted by our very own alumna, Alexandra Badarica, Sales Coordinator, and her executive colleagues. The visit included a Q&A session followed by a hotel tour.
After a quick coffee break and a change of scenery, our students arrived at the Hyatt Regency London – The Churchill. During the visit, they engaged in conversation with the hotel executives and concluded it with a tour of the hotel.
All of them then enjoyed a free afternoon where they could roam the seemingly endless streets of London.
A change of pace greeted the second day, with a visit to the London Stock Exchange, followed by the now familiar routine of meeting and speaking with industry executives and touring the InterContinental London – The O2.
Another free afternoon saw the trip come to an end, as next day's plane took off and brought our students home.
Looking back, the biggest surprise came from the fact that American Hotel Academy's name preceded us. Received by the Heads of Talent in all the hotels we visited, the recruiters were also eager to get to know our MSc students, as the interns from our BA program had made a very good impression on them during their placements.
The field trip was a lot of fun and educationally rewarding, so we can safely declare it a success! Building on this, we look forward to organising the next ones!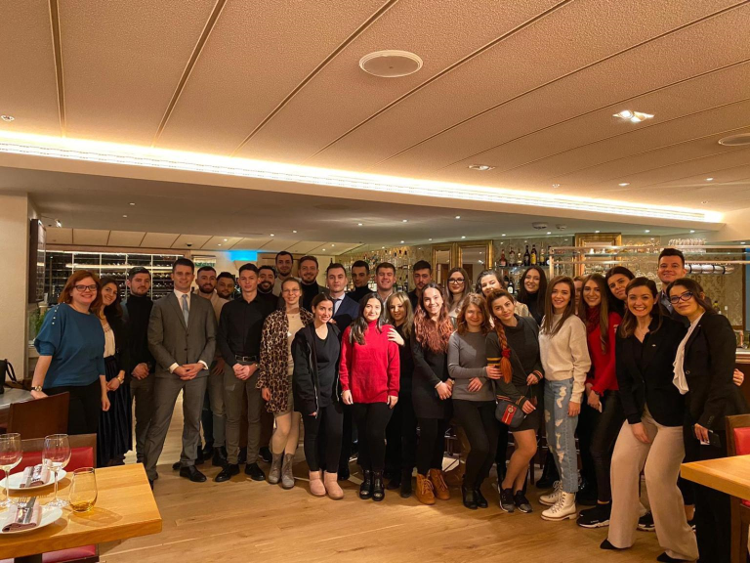 We thank for their hospitality:
InterContinental London – The O2:
Chris Rooney – Talent and Culture Manager
Holger Marass – Director of Operations.
Emma Hatt – MICE Director
Bryony Crosbie – Talend and Culture Executive
Globy Ouseph – General Manager
Hyatt Regency London:
Catherina Ballan – Talent Acquisition
Madalina Tudor – Food and Beverage Administrator
Mandarin Oriental:
Robin Vermeire – Human Resources Head of Talent & Capability
Ana Coles – Human Resources Officer
Alexandra Bădărîcă – Sales Coordinator