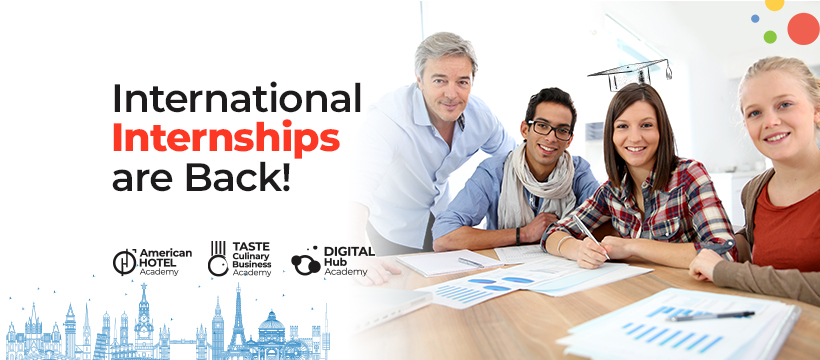 International Internships are Back!
A Message of Hope and Courage
Our industry partners are hiring again. Most of our current students are placed or in the process of being placed.
2021 internships will start on May 1st.
Locations – Europe and the US.
We sure don't have as many positions as we used to have in pre-covid times, but we have fairly enough to cover all students. Most of the placements are in resorts, by the sea, as hotels in big cities are taking longer to recover.
Everyone needs this to happen: employers, students, and schools alike. Internships abroad are at the core of what we do here at AHA and TASTE. And unless a new and unexpected global lockdown will happen again, this spring our students should be on their way to experience living and working in another country.
The vaccine rollout is picking up speed across Europe and the US. It is already available for the general population as well. Predictions are that by June it will be available to everyone seeking to get it and that by year-end we could reach herd immunity.
Vaccination is our best bet out of this pandemic. We choose to strongly support these efforts and to believe that as of this summer we will gradually get back our lives and livelihoods.
By restarting the hiring process as of this spring, the Hospitality Industry shows a strong message of recovery and we are ready here to supply them with the talent they need.