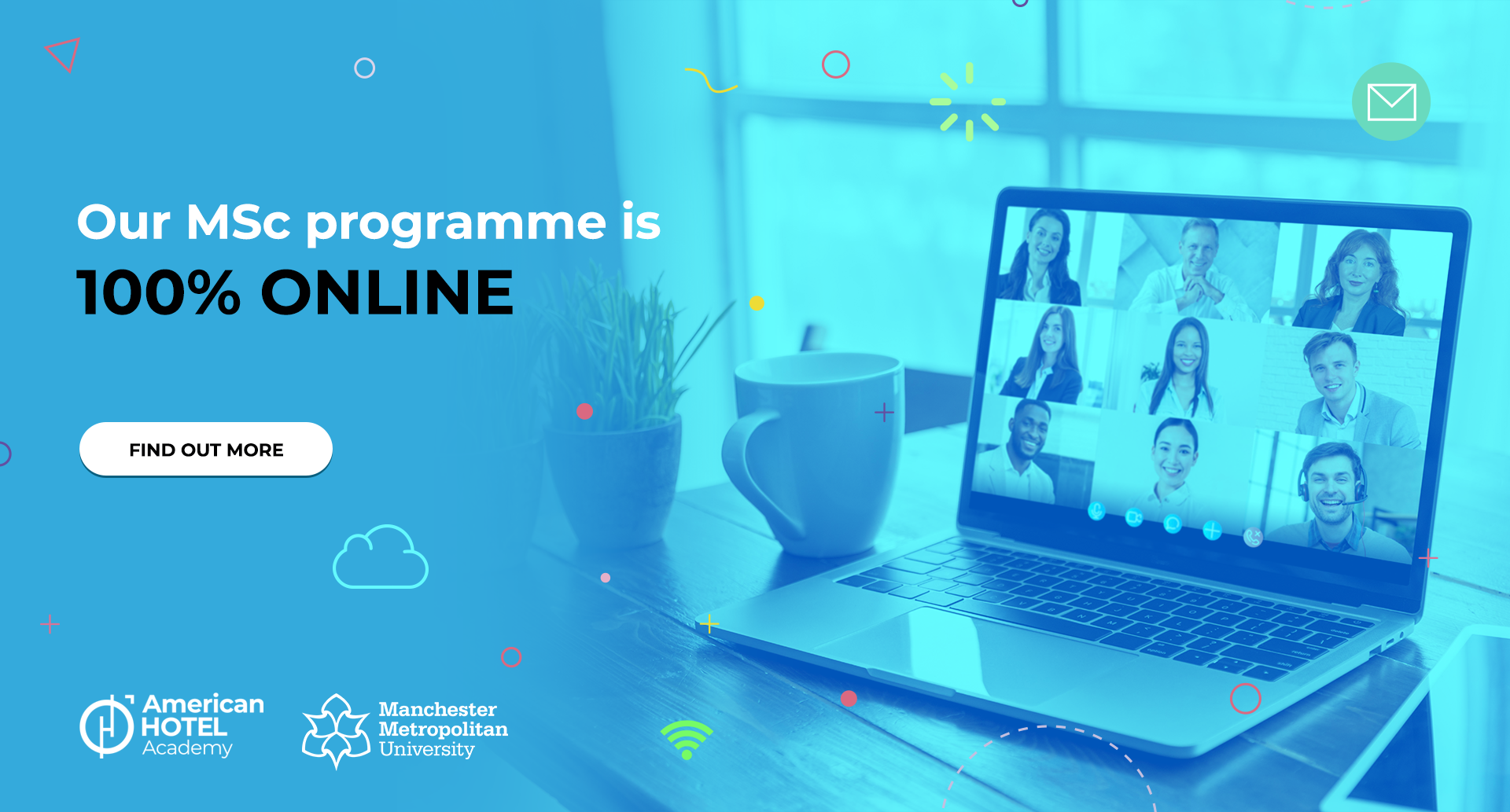 MSc in Tourism & Hospitality Business Management is Going 100% Online
The Master of Science in International Tourism & Hospitality Business Management programme is going 100% online!
Your education should be supported no matter what. That is why the fully online switch will help you complete your degree from anywhere.
We fully support your educational and career growth and still want you to receive the complete experience, which is why regular boot camps will be organized on campus where you'll get to exchange ideas, tips & tricks and network with your colleagues. Why not even work together on certain projects?
Our programme prides itself on the community it encourages for its students and we still want to facilitate that. Here are few key points of the improvements:
All courses will be held online, 3-4 hours/day during the weekend.
Course duration will be around 4 weekends.
Courses will be organized in a linear manner. One course ends, the other begins.
The schedule for a whole semester will be posted before the semester begins.
Optional meetings will take place throughout the semester to facilitate networking, study sessions, and dissertation work.
Optional 1 week Bootcamp between July-August where you can exchange dissertation related work, ideas, tips & tricks, and methodologies with your colleagues. The lodging and adjacent costs will be covered by the student.
National/International Field Trip to see the concepts you learn being implemented in real life. Subject to rules & restrictions of the location's authorities between February-June 2022.
If you're interested in our programme, we would love to have a chat. You can reach us by phone: +40 368 407 869 | +40 742 142 404