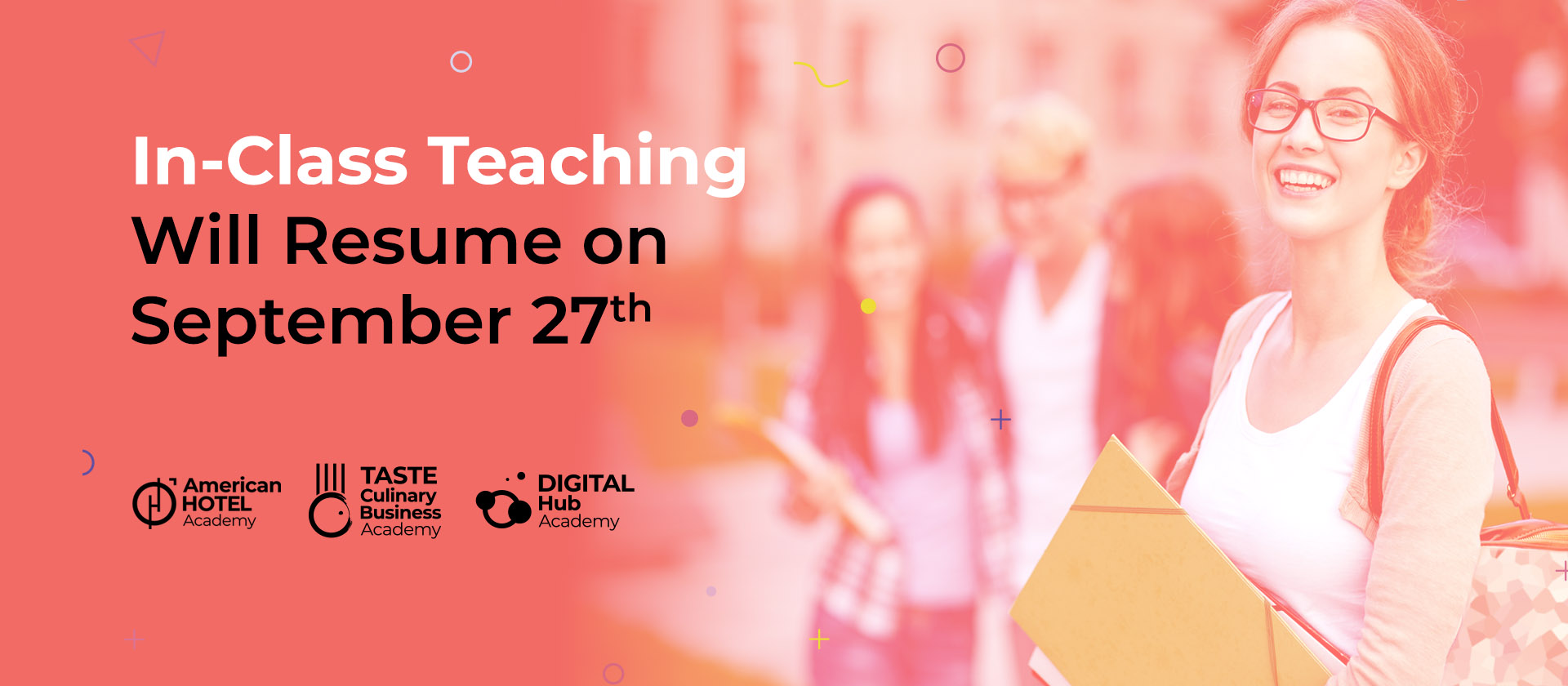 In Class Teaching Will Resume in September
Our Academy's Positioning Statement (towards recent COVID 19 developments)
1.We believe in human interaction
Technology is great and all, but it cannot replace human interaction. And that is a key element in our education, evolution, and growth as intellectual beings.
We all miss the vibe this campus has when it's full of students and can't wait to return to that. Technology will remain a key support element in the education process, but given a choice, we would rather talk to each other face to face than through a computer.
2. We believe in science
Our current plan is to focus on the academic year's end in April and on a successful return to international internships in May. Meanwhile, all our staff is getting vaccinated. We also encourage all students to do the same.
The goal is that everyone entering campus in September to be vaccinated. This is the best way we can ensure a safe environment for in-class learning. Every additional sanitary measure required by the authorities will still be in place. We strongly believe this is achievable and we are doing everything we can to make this happen.
3.We remain loyal to our friends and partners in the hospitality industry
We've worked hard during the past few months with our partners in the industry to help provide talent for a projected recovery for this summer season. We are here for them with everything they may need from us.