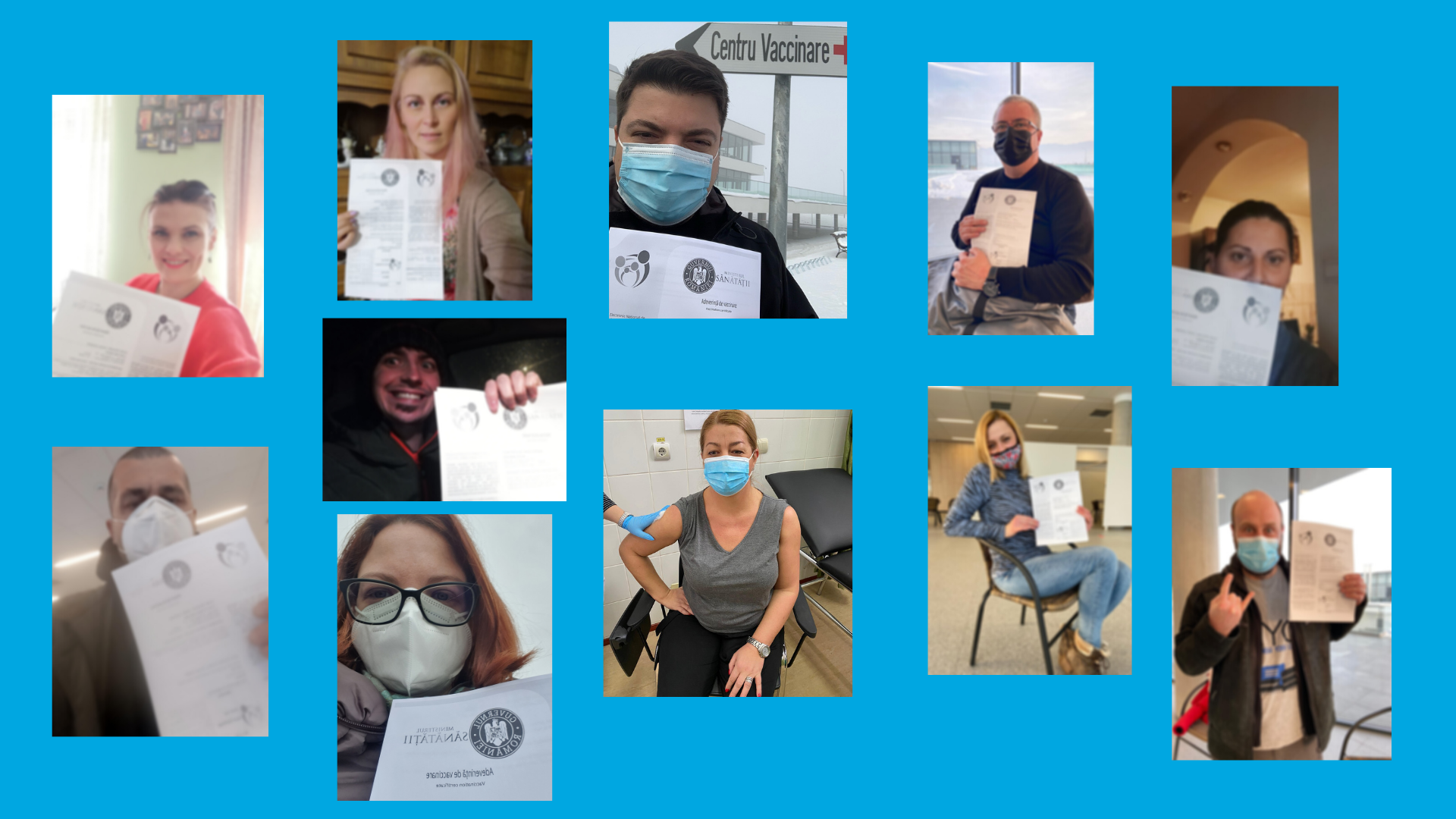 We've Taken The First Steps Towards a Safe Return
Last year felt like 10. The change from hybrid learning to full-online was both a challenge and a learning experience for us. We adapted and delivered the best we could day in and day out. After all, no matter what happens, education is the most valuable resource to any nation. The endless, almost weekly rotating restrictions put us up against the wall. We focused on a single thing: safety. 
With that word in mind, we diligently hunkered down and "held the line" while trying to find solutions for our students. This came in the form of safety precautions on-site, remote internships, countless hours of perfecting online teaching and tuition installment extensions. 
Now, already at the end of February 2021, for better or worse, we can see the light at the end of the tunnel. The number of viable vaccines and their supply is slowly growing. As a higher education provider, our staff was eligible to take part in the 2nd Phase of Romania's vaccination strategy. With appointments still ongoing, our staff is well under way in the steps to ensure a safe return to on-site learning.  
As more people get inoculated, the confidence of life returning to what we're used to and the easing of restrictions is on the rise, which will enable us to take the next steps: 
1.Send our students to complete their internships, which are an invaluable part of their learning journey.  
2.Return to on-site learning in a safe environment. 
3.Organizing student events and parties (yes please!). 
We trust the vaccination plan and we're excited to see and feel the daily buzz of students in our halls again.  
We even miss students being late to class! Who would've thought? (#justkidding, be on time!)