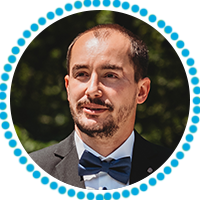 Bogdan Barzescu
Unit Leader
Bogdan Bârzescu graduated from the Faculty of Law, University of Bucharest and, since 2011, has been an attorney in the Brașov's Bar, becoming senior attorney in 2013.
During his career, he has been an associate for "Ștefănescu-Goangă & Associates", afterwards for "Popa, Marin & Associaties" and, as of 2020, he is a partner in the latter, one of the leading law firms in Brașov. Throughout his career, he has acted as both counsel and barrister for important companies, both locally and nationally, offering consultancy services and court representation, mainly dealing with contracts, problem solving, bankruptcy, foreclosures, trade registry procedures and complex court litigation. In addition, among others, he is the local attorney for one of biggest banks in the country and the main counselor for Brașov's most important association of companies from the hospitality industry.
Through his years of experience and the diversity of his activity, he has achieved a high level of understanding of the judicial system, thus being able to present a more practical approach in regards to all matters concerning business law.