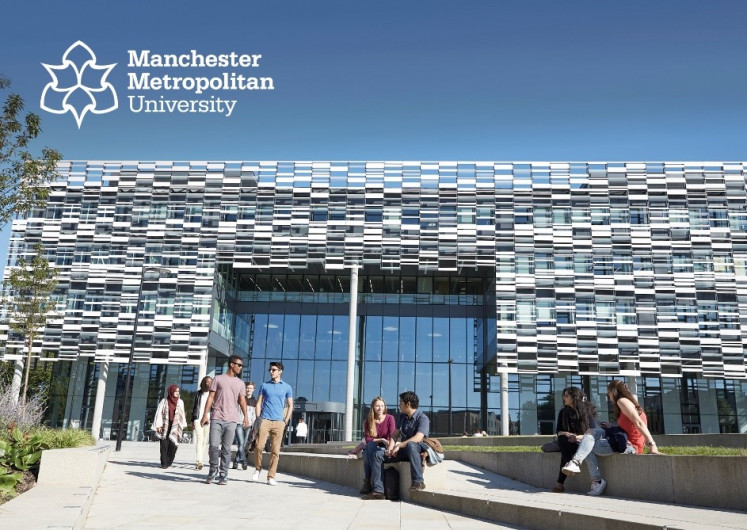 Manchester Metropolitan University Wins 2 Awards
If the saying "success breeds success" is anything to go by, then we've hit a stride in these past few months.
Our CEO, Sebastian Georgescu wrote about being proud of our students in his open letter to them, and last week we received other news that made us once again extremely proud.
Our partners at Manchester Metropolitan University recently received not one, but two amazing awards, that underline their hard work, dedication as well as giving back to the community. Let's take a look at these amazing achievements.
Manchester Met is named The Sunday Times University of the Year for Student Retention
We need to keep 3 things in mind here:
Retaining students is very hard, which is why usually smaller universities usually fair better in that regard.
2. The ability to retain 34,000 students is something "unprecedented", as Alastair McCall, editor of The Sunday Times Good University Guide acknowledged, thanks to the dedication of Manchester Met staff who manage to inspire their students to pursue their dreams.
3. Factor in that Manchester Met is socially inclusive, meaning it (by definition) accepts students with a higher risk of dropping out and you can already picture why this award is massive!
This is not only a victory for our partners, but for their students, because they can stay on track and achieve their goals. They can graduate and start delivering their expertise to their chosen communities.
It's a value loop on a large scale, and we're still trying to wrap our minds around it. Which leads us to the second award.
Best Knowledge Transfer Partnership 2020
Knowledge Transfer Partnerships, or KTPs, are schemes that help businesses innovate and grow by linking them with an academic or research organisation, i.e. Manchester Met, and a graduate embedded in the company as a KTP Associate.
Winner out of 800 KTPs UK-wide, this award underlines the giving back to the community element in which Manchester Met is so involved in.
Their KTP with local manufacturer Aquacheck led to the development of a smart mobile water metering device. It drew on the University's expertise in electronic engineering and embedded systems to design and produce a smart technology that utility companies can use to monitor water use remotely.
Aquacheck Managing Director Paul Carrington mentioned this project is "taking the company on a new and exciting journey".
Speaking of more results, the KTP increased the company's valuation by x10. Those are numbers that shareholders like, which is why a further 3 KTPs are set to roll-out between Aquacheck and Manchester Metropolitan University, as well as 2 industrial research projects.
This is the way universities should provide value to the industry but it works the other way around as well.
Universities gain funding and industry connection, students gain access to state of the art tools and real life business situations which they can provide solutions to, while establishing industry connections.
Companies gain fresh insights, new ideas, new revenue sources and high ROI potential.
It's a big win-win-win situation and our partners have proven that their place is at the top of this academic-industry blend.
Congratulations to Manchester Metropolitan University! We look up to their continuous involvement in providing value to all their stakeholders and draw inspiration to do the same in Brasov.