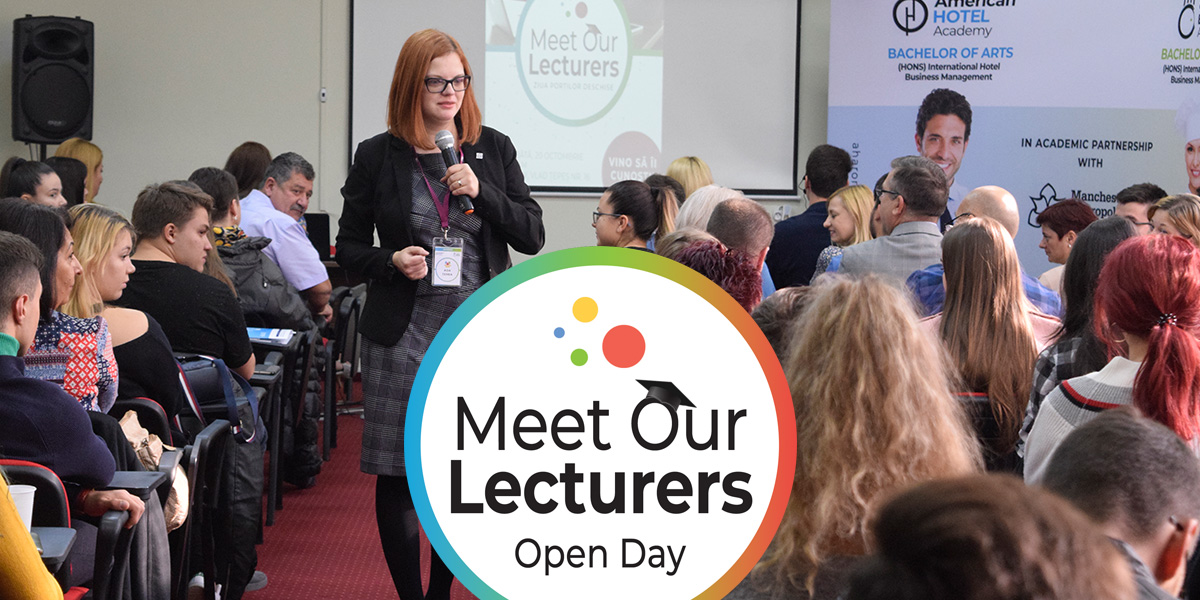 Open Day 2019 – Meet our Lecturers
Last weekend we had the pleasure of hosting our annual Open Day event. More than 100 guests honored us with their presence and had the chance to learn more about our academic programmes and got to meet some of our lecturers and understand how we are delivering top-quality education to all of our students. This is what the event looked like in numbers:
145 participants, including guests, staff and student ambassadors
7 presentations
5 academic programmes
2 academy grand tours
2 engaging workshops
3 kinds of delicious treats prepared by chef Jon Jordache & the TASTE students
Almost 5 hours of meeting awesome, like-minded people
Countless great conversations
And here are just a few photos to show you what it was like.
If you missed it, don't worry – we have more events coming up, check out our website & social media accounts to stay in touch.😉
If you'd like to pay us a visit, just reach out and we'll set a date – info@aharomania.ro | +40 742 142 404.