internships
Work. Fun. Adventure.
Make the most of your student years and embark on your first away-from-home adventure! Experience working abroad and face new challenges, be part of a new family, make new friends and have fun while doing so.
Internships are designed to provide students with a guided introduction to the professional working world. Both Bachelor and Master students are eligible for an internship and can access one by talking to the Career Counsellors in the Career Office or by accessing our online career platform.
It's time to make some memories and start your adventure

Work abroad and experience new and different cultures.

Live on your own and learn how to manage challenges.

Have lots of fun while travelling and visiting new places.
What does an internship do?
It enhances your academic knowledge with field experience, related to your own career interest, in a variety of settings.

It blends learning with working.

It takes the skills that you have acquired and puts them into practice.

It develops new skills and knowledge.

It helps you move to the next career step and grow professionally.

You can choose from a variety of internship opportunities depending also on your own skills and abilities.
It takes place only in 4* or 5* hotels and resorts, as well as fine dining restaurants, in Romania or worldwide.


All internships provided by the academy are paid internships (

read more

).




Employers usually offer compensation, meals and accommodation, hands-on training and certificates of completion or recommendation letters.

Training hours: 35+ hours per week.


The academy closely monitors all undergoing internships.
There are two main internship sessions that each student needs to complete during their stay at American Hotel Academy. Moreover, there is also an optional third internship session for Master students or graduates. Apart from these, each student is free to further enhance their working experience if they don't interfere with the study schedule:
1st internship

:

4 – 5 months between the first and the second academic year

2nd internship

:

4 – 16 months between the second and the third academic year

3rd internship / graduate trainee program (optional)

:

12 months after the completion of the BA / MSc studies
What is so special about these 'internships'?

You will improve your skill set and earn money at the same time – gain 16 months of work experience while you are still in school through our international internships!

No more learning book after book of outdated information. Secure your career path by gaining the theoretical and practical knowledge that top employers are looking for.

You will learn new languages or improve your existing knowledge by studying, travelling and working in multicultural environments around the world.
Internships are back and better than ever! Here are some of the most attractive offers for the 2022 internship season: 
Best internships in EUROPE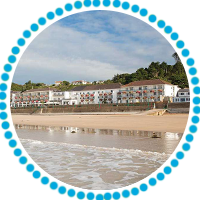 Hand Picked Hotels
A unique collection of family-owned hotels in England, Scotland and Channel Island. Our offers include 3 hotels in Jersey and Guernsey Islands, in the F&B, Culinary and Rooms Devision departments. The salary could go up to 2100€/month.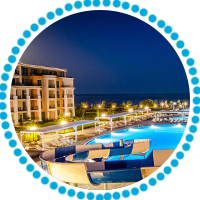 Premier Fort Beach Aparthotel
Traveller's choice in TripAdvisor 2021 and rated 9.3 on booking.com, the Premier Fort hotel is situated in Elenite, Bulgary and offers internships in the F&B, Culinary and Front Office departments. The salary could go up to 750€/month.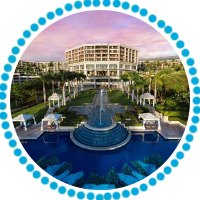 Grand Wailea, Hawaii
Grand Wailea Maui - A Waldorf Astoria Resort is a luxury oceanfront resort on Maui, Hawaii, featuring 9 pools, spa, a lazy river, and exceptional dining. For 2022, it offers internships in the F&B and Rooms Devision departments. The salary is $25/hour.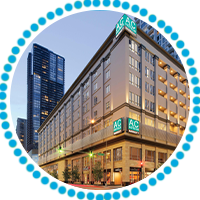 AC Hotel Chicago Downtown
AC Hotel Chicago Downtown by Marriott brings the European sophistication and boutique style to Chicago Illinois's River North neighborhood. For 2022, it offers internships in the F&B and Rooms Devision departments. The salary goes up to $19.3/hour.
counselling
Career office
Add clarity to your path with our Career Coaching services. Our Career Development Office helps both our Bachelor and Master students feel more secure on their level of knowledge by avoiding professional abandonment and providing clear step-by-step instructions to achieve their career goals.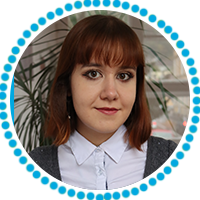 Corina Zamfir
Career Counsellor
corina.zamfir@americanhotelacademy.ro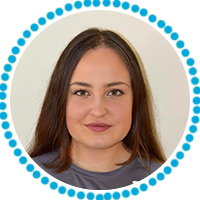 Paula Gagea
Career Counsellor
paula.gagea@americanhotelacademy.ro